In "Two Book Cover Possibilities–Which Do You Like?" I invited you to vote for your favorite cover design for my young adult dystopian novel The Devil Particle. The results are in and we have a winner! Before I reveal the official cover, I'd like to tell you how I got to this point.
My first step was to hire professional book cover designer Patrick Knowles (see "I've Hired a Book Cover Designer"). I sent Patrick a synopsis of the book which included this logline:
In The Devil Particle, scientists have discovered that evil is a known quantity that can be collected and contained, but the vessel they use has to be a teenager.
Then I told him my ideas for the cover:
At first, I pictured a young man . . . arms outstretched, head bowed, with something like an atom looming over his head . . . But I'm not sure I like this idea any more, particularly since the covers of other dystopian books tend to be more symbolic and less literal. Being so literal seems a bit amateurish.
This was Patrick's reply:
I think it's really helpful to look at all aspects as you never know what might jump out as a possible lead. Sometimes a strong idea just hits you, other times you have to try out different routes to see what works. So don't worry about being literal, it helps me to get a bit of an insight to what you're hoping for.
We then met by Zoom and Patrick summed up our meeting:
. . . I suggested we use the classic Hunger Games/Divergent 'logo' approach as a starting point . . ., but then showed images of Malorie Blackman's books which had the illustrated figures as a possible route as well. So I'll use these two basic approaches as the starting point for initial ideas and then we can see how it could possibly progress from there.

We also discussed possibly showing the Devil Particle represented as some kind of graphic image or symbol, and possibly indicate in some way the battle between good and evil.
I then sent Patrick information about the book's settings like the abandoned skyscraper and included photos of real atoms. Next, I went to Barnes & Noble and photographed covers of books by Tracy Wolff, Heidi Perks, Tom Rosenstiel, Claire Holroyde, and James Dashner which I liked for various reasons. I passed those along to Patrick.
I shared other ideas with him such as including a wristband on the cover. In The Devil Particle, Vessel Trial Competitors have to wear a wristband similar to a FitBit.
Here are Patrick's initial designs: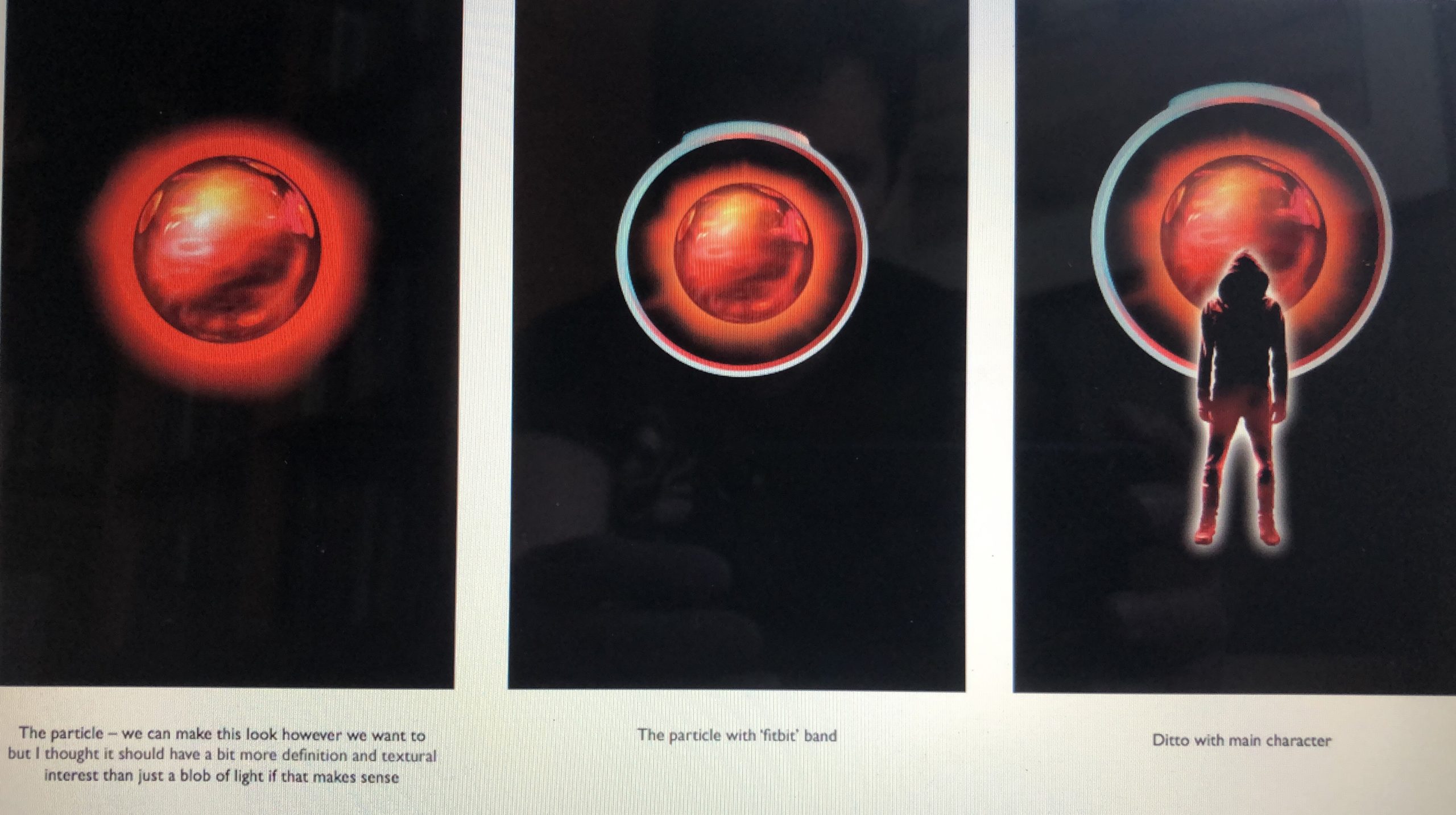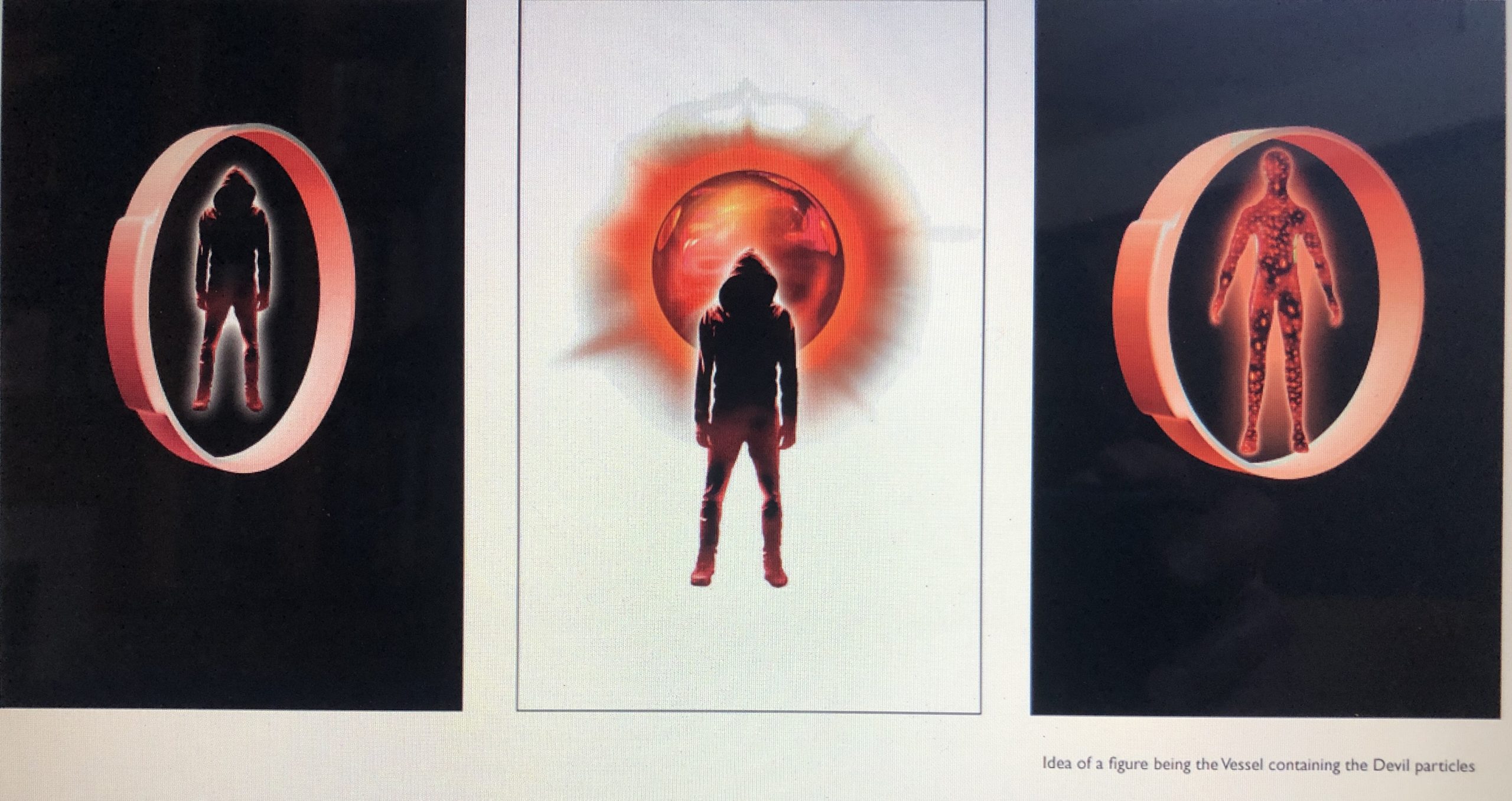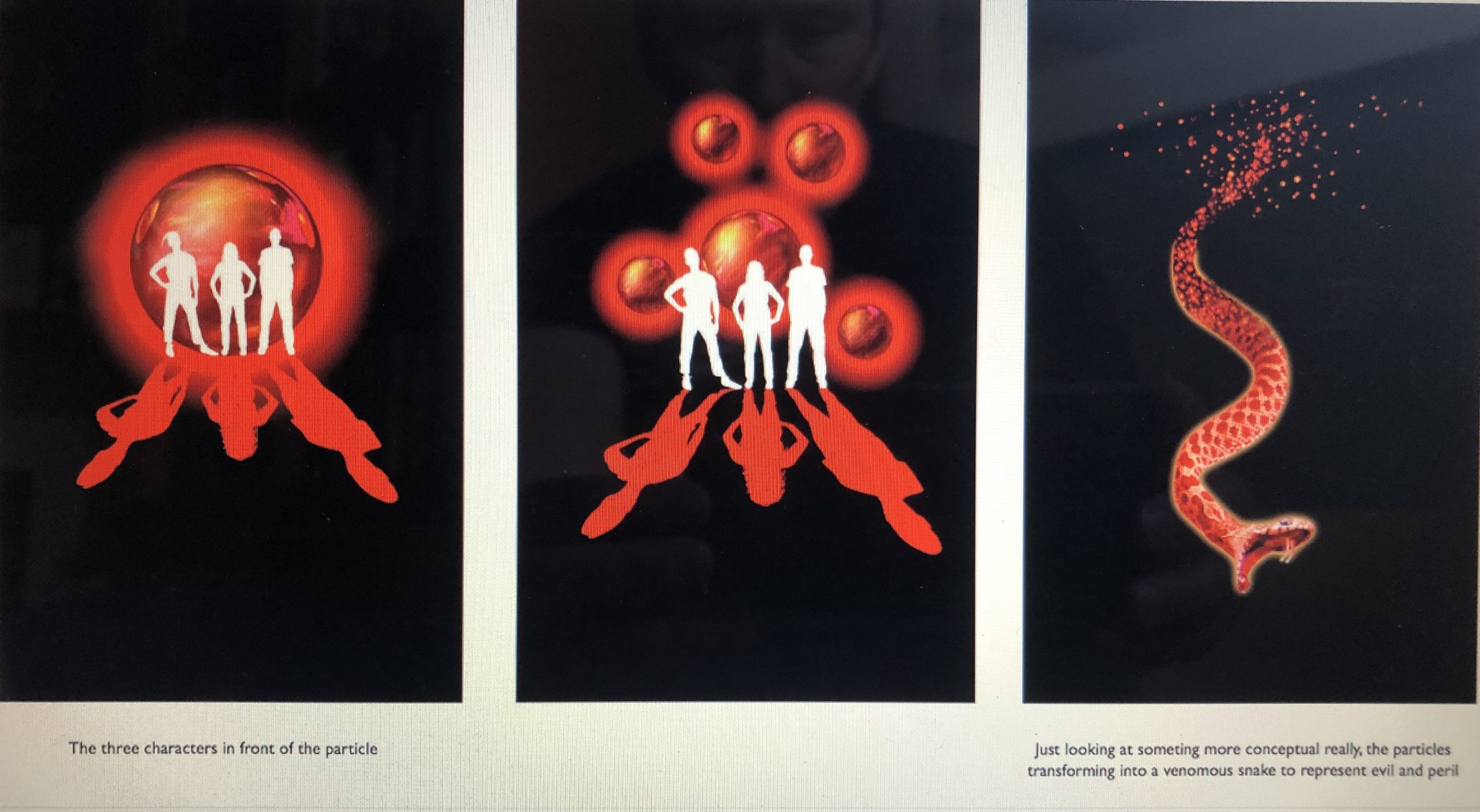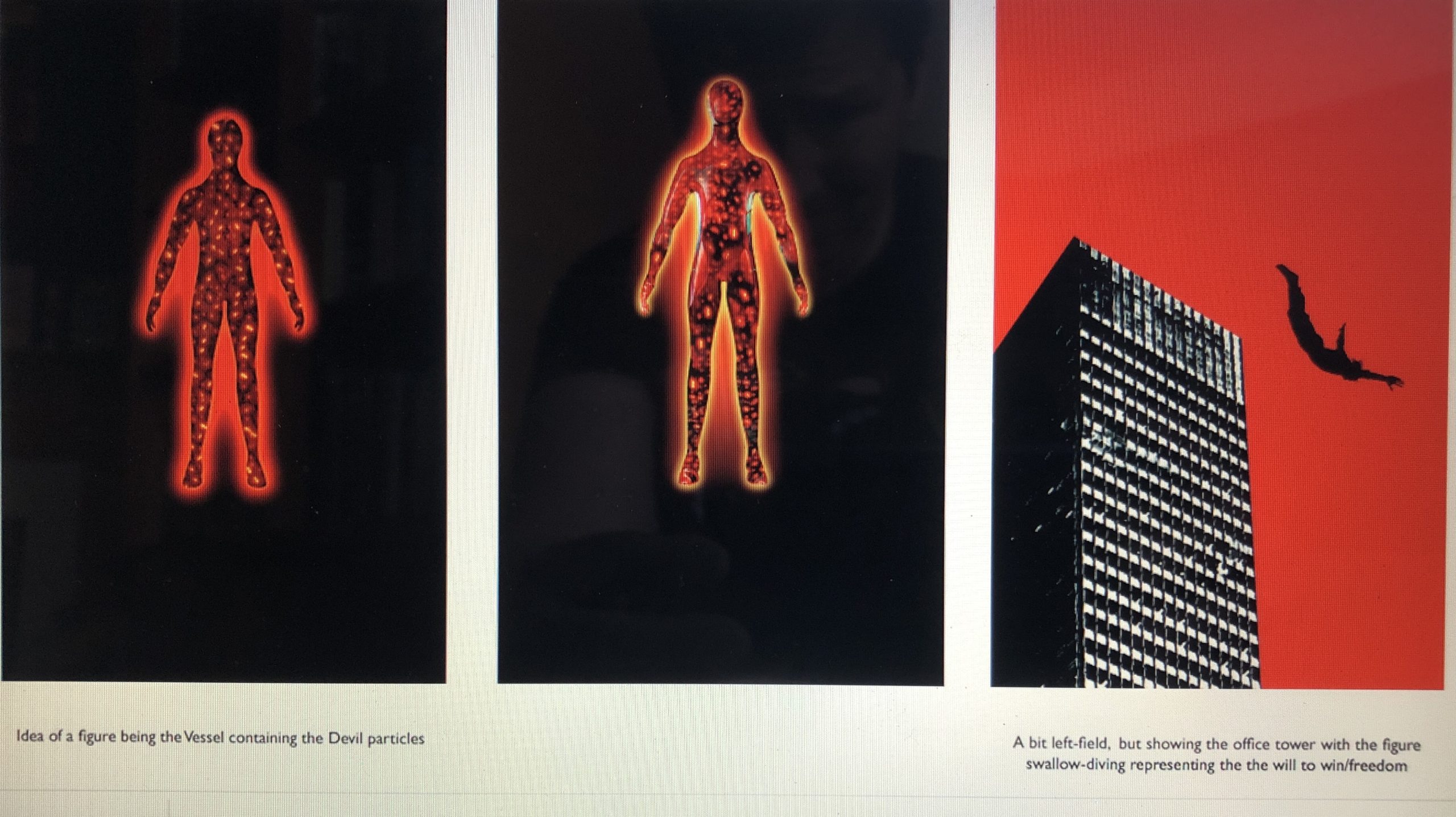 I told him my favorite was the one with the white background because of the menacing figure. We set up another meeting and I sent him more book covers including this cover of Pierce Brown's bestseller Red Rising: