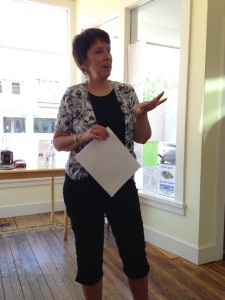 If you're looking for a writing workshop or lively discussion, contact me. I enjoy speaking to:
Writers' organizations and offering workshops on all aspects of writing from crafting first words to publication;

Book clubs to discuss Carpe Diem, Illinois and God on Mayhem Street and my writing process;

Homeschoolers, unschoolers, teachers, educators, parents, students, or anyone else interested in exploring unschooling and alternative forms of education. 
My bio:
Kristin A. Oakley is a Chicago Writers Association (CWA) board member, the managing editor of CWA's The Write City Magazine and The Write City Review, the past president and a co-founder of In Print Professional Writers' Organization, and a UW-Madison Division of Continuing Studies adjunct writing instructor offering workshops, manuscript critiques, and tips on pitching to agents. Kristin's debut novel, Carpe Diem, Illinois, won the 2014 Chicago Writers Association Book of the Year Award for non-traditionally published fiction, was a finalist in the Independent Author Network 2015 Book of the Year, and a runner-up in the 2016 Shelf Unbound Best Indie Book Competition. Its sequel, God on Mayhem Street, was released in 2016. She is currently working on a young adult dystopian trilogy.