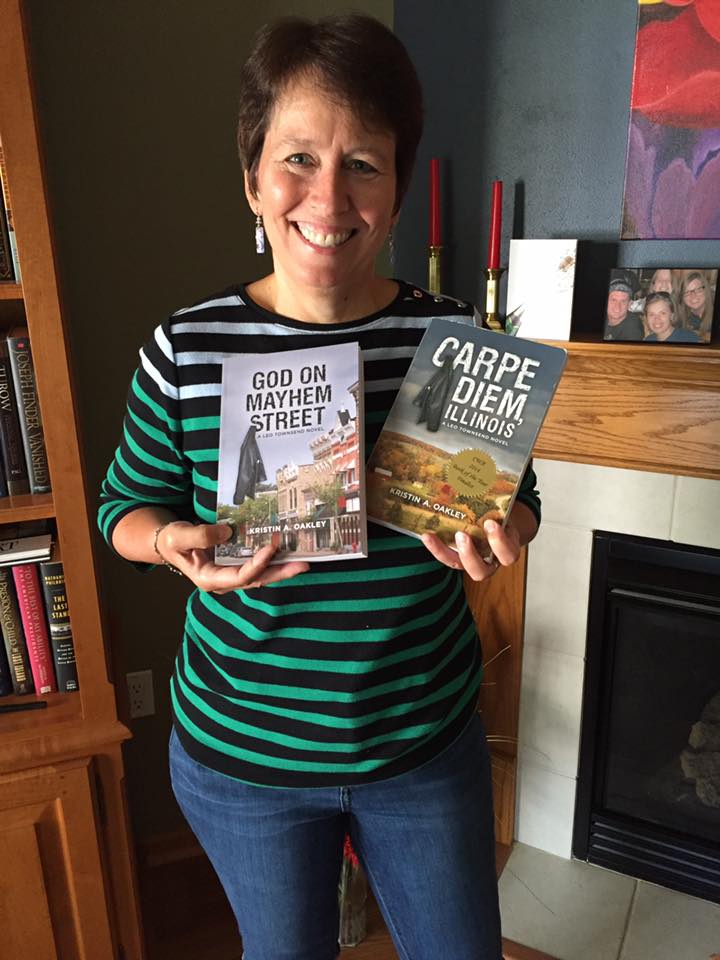 I've written my whole life — short stories as a kid (my favorite one, "Iowa", was fashioned after Michael Crichton's Andromeda Strain), essays and papers as a college student, and legal briefs as a judicial clerk. While raising my two daughters, I wrote editorials for a local paper and magazine articles for Home Education Magazine.
In January of 2009, I wrote the first words to Carpe Diem, Illinois. Five years later, Little Creek Press published the book and it won the 2014 Chicago Writers Association Book of the Year Award! Its sequel, God on Mayhem Street, was a finalist in the 2018 Winning Writers North Brook Street Prize. 
In addition to writing novels, I love to teach. As a writing instructor, I've critiqued manuscripts through the UW-Madison Division of Continuing Studies. I've also helped hundreds of writers hone their agent pitches at the Writer's Institute. I'm a former Chicago Writers Association board member and was the managing editor of The Write City Magazine and The Write City Review. I have a B.A. in psychology and a J.D., both from UW-Madison.
In the summer you can catch me creating my new young adult thriller series The Devil Particle on the UW-Madison Memorial Union Terrace. When it cools down, I put my young characters in impossible situations while sitting in my favorite chair at the beautiful Verona Public Library. I also write a twice-monthly newsletter that includes my adventures as an author and Kristin's Book Club. Thanks for stopping by!