Great news!
The Vessel will be released on November 13, 2023!
Here's the blurb for this second book in The Devil Particle Series:
World leaders attempt to save humanity by entrusting all the world's evil to one imperfect human vessel. What could possibly go wrong?

Seventeen-year-old Paul Salvage is now the Vessel containing all the world's devil particles. As this evil courses throughout his body, Paul is transformed and his amnesia is cured. He comes to realize that he's not who he thought he was. With the knowledge that he has always been evil, will Paul be able to control the devil particles within him? Will he save the world, or will he destroy it?
5-star review for The Vessel

The Vessel has already received a five-star review from K. C. Finn for Readers' Favorite! Here's K. C.'s review (I've taken out a few words which would spoil book one for those of you who haven't read it):
The Vessel is a work of fiction in the thriller, science fiction, and action subgenres, and it forms the second novel in The Devil Particle Series. The work is suitable for mature teen and adult readers owing to the use of explicit language and some scenes of graphic violence. Penned by author Kristin A. Oakley, we find ourselves back with our protagonist, seventeen-year-old Paul Salvage. As the devil particles transform him and cure his amnesia, Paul grapples with . . . the weight of knowing he's always been connected to evil challenges him to control the devil particles. The story follows Paul's journey as he navigates this immense power and responsibility, raising questions about his ability to save or destroy the world.

Author Kristin A. Oakley brings us back into her world with a bang, delivering psychological thrills aplenty in this dark and brooding sequel. I found the twists and turns of this well-constructed plot to be a gripping experience that delved into complex themes of good, evil, and the struggle for control. The unique concept of a single individual holding the world's evil was both intriguing and thought-provoking, and it's well-realized thanks to Oakley's dedicated and intimate portrayal of speech and thought. The character development of Paul was masterfully executed, as the narrative explored his internal conflicts and growth but never spoon-fed readers, rather letting them delve between the lines for Paul's true conflict and pain. The ethical dilemmas and moral questions raised by the premise added layers to the story. Overall, I would highly recommend The Vessel as a compelling read that kept me engaged until the last page. – K.C. Finn for Readers' Favorite
Interested in receiving a free advanced copy of this award-winning book?
As you might guess, I'm looking for ARC (Advanced Review Copy) Readers for The Vessel. If you'd like to get a free advance copy in return for an honest review on Amazon, please contact me (for more information on ARC readers, see "Get Your Free Advanced Copy").
If you've agreed to review The Devil Particle, please post your review before contacting me. Thank you! And thank you to those of you who have posted your reviews. The Devil Particle now has 29 reviews!
Get your copy of the first book in the series — The Devil Particle — today!
From the Midwest Book Review:

"As issues of personal and worldwide survival vie with questions of reality and perception, Oakley creates an action-packed story filled with higher-level thinking and messages that will lead young adult audiences to debate and consider their own impacts on life and the world around them.

Libraries and readers interested in spirited, thought-provoking teen dystopian stories that hold the feel of The Hunger Games but notch up the ethical and moral dilemma factor will find The Devil Particle equally (perhaps even more) compelling." — D. Donovan, Senior Reviewer, Midwest Book Review
Only $4.99 for the eBook and $15.99 for the paperback.
Upcoming events

Saturday, September 9th, from 9:30 a.m. until noon – I'm back under the Chicago Writers Association tent at the Printers Row Lit Fest in downtown Chicago signing books. Hope to see you there!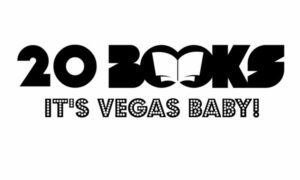 November 5-10, Las Vegas! I'm heading to the 20 Books to 50k Conference in Las Vegas. It's my first conference devoted to the business of self-publishing, and I'm really excited.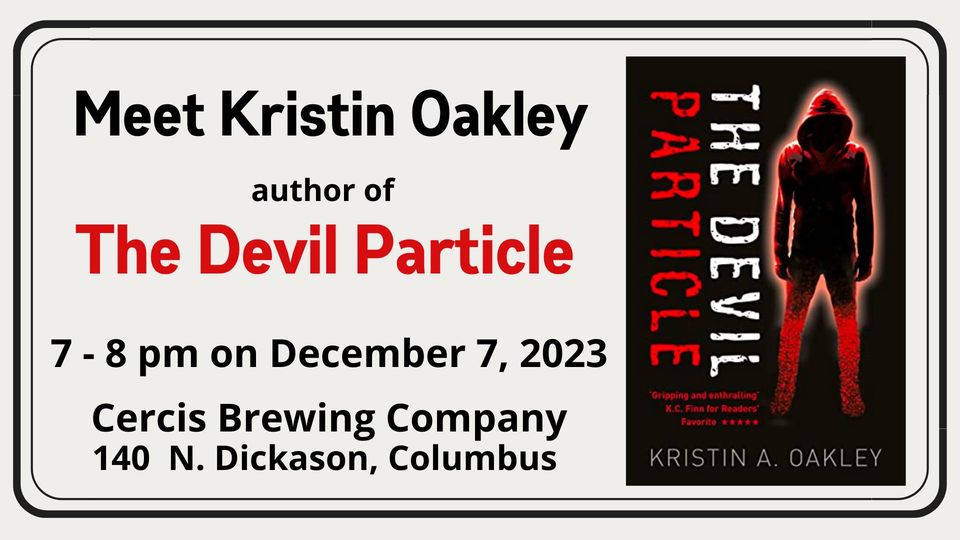 Thursday, December 7, from 7:00-8:00 p.m. – Books and Beer! I'm the featured guest at this wonderful monthly event held in Columbus, Wisconsin. Come for a lively discussion and a beer or two.