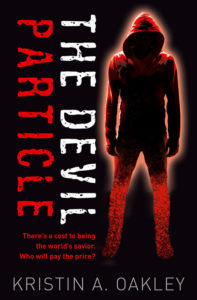 Big News — the release date for
The Devil Particle
is June 6th, 2023!
But,
you
can read it sooner! How?
By becoming an ARC reader.
What's an ARC reader?

Authors and publishers send Advanced Reader Copies of books (ARCs) to readers in exchange for honest reviews on Amazon once the book is released. Early reviews are vitally important to the launch of a new book and I'm hoping to get as many as possible. That's why I am giving away these free advanced copies. 
The ARCs are books which are not yet finalized. Because of this, ARCs are not available for resale — they're for the reviewer's eyes only. You might find a few typos or grammatical errors (and if you do, please be sure to let me know).
If the idea of writing a review seems daunting, keep in mind it doesn't have to be long. A paragraph or two with your honest impressions is enough. You can discuss the characters or the plot or whether you'd recommend the book.
The Devil Particle is a 316-page young adult dystopian thriller and is the first in a series. Adults will love it, too!
If you'd like to be an ARC reader for The Devil Particle, click the link below to complete the sign-up form. 
ARC Reader Sign-up Form: https://tdparc.paperform.co
Thank you!
What's happening in February and March:
In addition to marketing The Devil Particle I'm editing The Vessel (book two) in preparation for its release (hopefully in October).
February 11th, 10:00 a.m – 12:00 noon – "You Have an Idea for a Novel — What Next?" This online Chicago Writers Association  course is taught by Laurie Scheer and me. Registration is now open.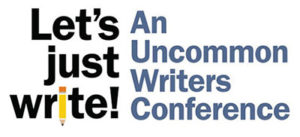 March 25-26, 2023, Chicago – Just Write! An Uncommon Writers Conference. In addition to workshops (including my workshop on characters) and panel discussions on all aspects of writing, agents and publishers will be there to hear your pitch. Hope to see you then!