I'm currently formatting The Vessel – the second book in The Devil Particle Series, and am on track to release it later this fall. So exciting! For those of you who received an advanced reader copy (ARC) of The Devil Particle or bought a copy, you've had a sneak preview of The Vessel's cover (hint, check the back of the book). For everyone else, here is the cover: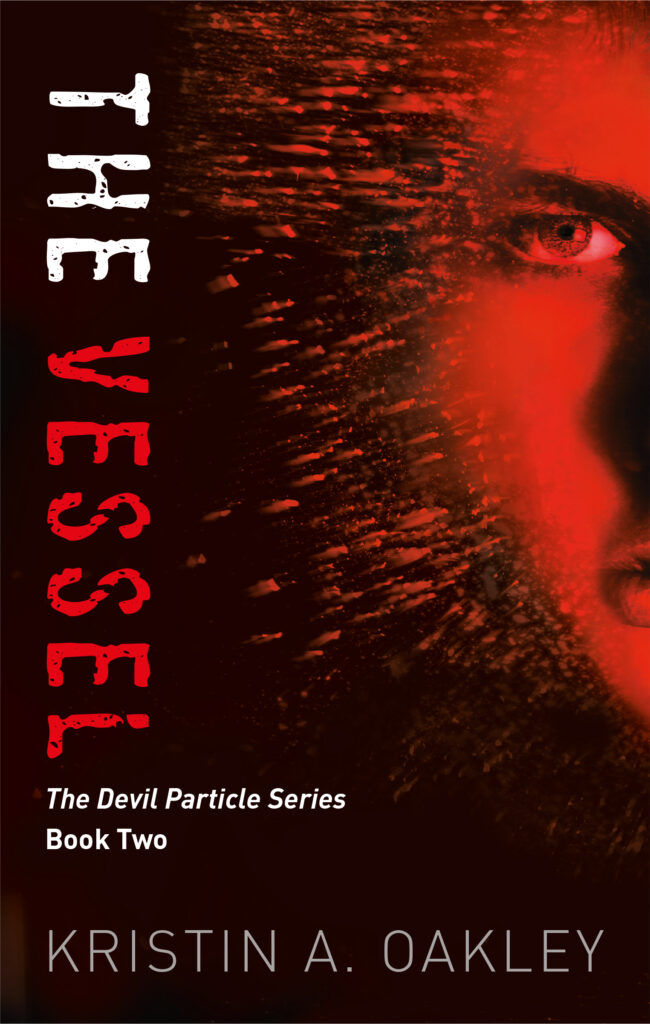 I love that the agonistons (devil particles) bombard the character on this cover. It's so dynamic. And the character is exactly how I pictured them. Many thanks to cover designer Patrick Knowles for designing this cover and all the covers in The Devil Particle Series.
Patrick and I have been working on the cover for the third book, The Runner, and I don't think it's quite there yet. Here's the latest design: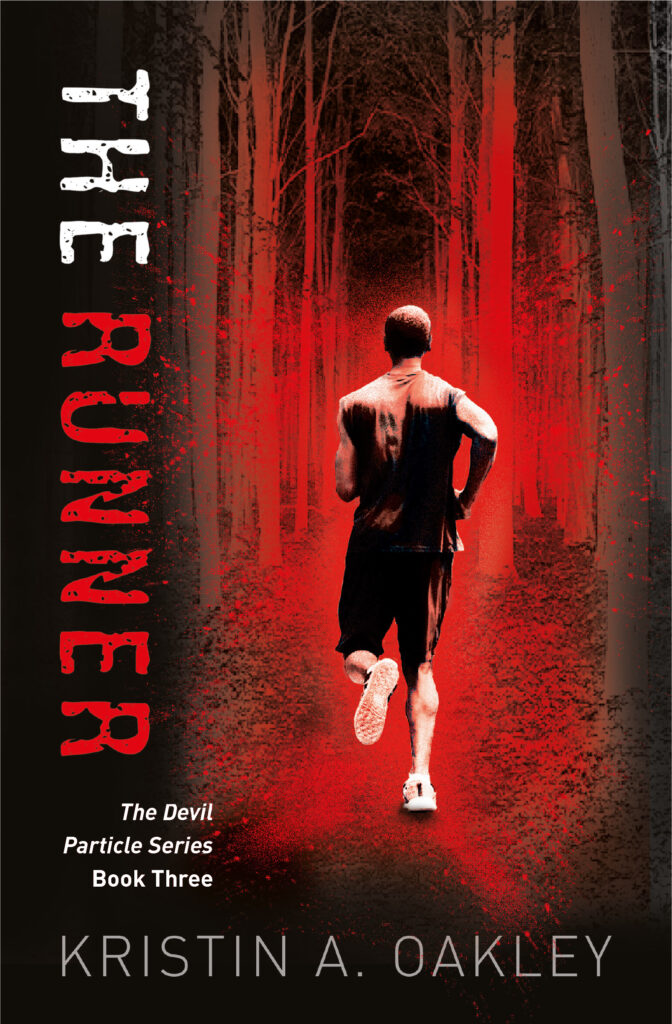 And to put it in context with the other two books, here are all three books together: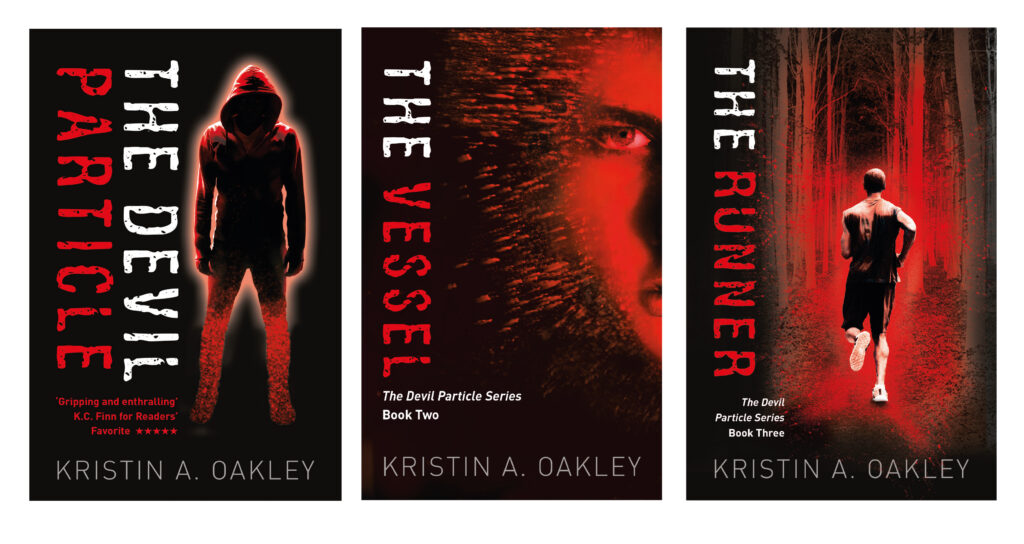 What do you think? What do you like about it? Is there anything you'd change? Please send me your thoughts and suggestions. Your feedback will be a terrific help! Thank you!
Upcoming Events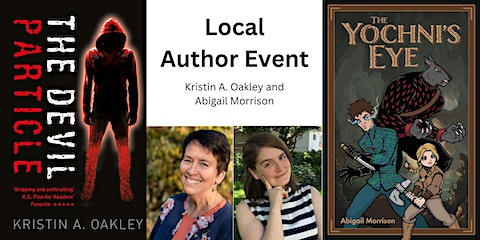 Thursday, August 3rd – Join award-winning author Abigail Morrison and me from 6:00 p.m. to 7:30 p.m. at Martha Merrell's Books, 231 West Main Street, Waukesha, WI.
We'll talk about all things writing, answer your questions, and sign books. Refreshments will be served. This is a free event, but you do have to register. 

Saturday, September 9th, from 9:30 a.m. until noon – I'm back under the Chicago Writers Association tent at the Printers Row Lit Fest in downtown Chicago signing books. Hope to see you there!