Back in May, I sent the seventh draft of The Devil Particle manuscript to my editor Tim Storm confident that he'd suggest a few minor changes and then my young adult novel would be good to go.
Nope.
Tim had major issues with the structure of the story, particularly the character arc of the main character, Paul Salvage.
This seventh draft is good — my best writing ever. I could have published it and I'm sure people would have enjoyed reading it. But I can't bring myself to publish any manuscript when I know it can be so much better.
Okay, so there'll be eight drafts, probably nine. Stephen King writes three drafts of each of his books. A keynote speaker at a writers' conference I attended said she and her publisher rewrote her manuscript 100 times. One hundred?! Nine doesn't seem that bad.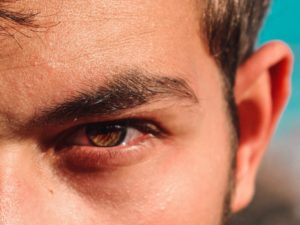 Tim and I talked about my book's philosophy, specifically what is evil, and, even more specifically, what are devil particles. I also called Dr. Amy Shapiro, an Alverno College philosophy professor who lectures on confronting evil. Dr. Shapiro gave me some interesting insights. I've now got a good grasp on those pesky devil particles.
When Tim and I discussed Paul's trajectory, I was lost. Tim suggested I outline my book's structure.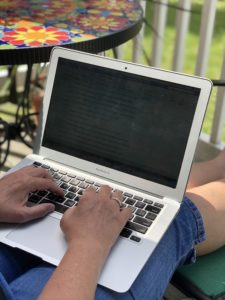 I'm a pantser, not a plotter–I write by the seat of my pants. I don't know what I'll write until it's on the page. Outlining makes me cringe though I'm not as anti-plotting as Stephen King who famously said, "Outlines are the last resource of bad fiction writers who wish to God they were writing masters' theses."
But, after seven drafts, it was time to get a handle on my story. I took Tim's advice and drafted an outline of the structure of the book. Why I didn't do this after the second or third draft is a mystery, but you can bet I'll do this for future books.
I also sent my manuscript to Author Mary Lamphere and my daughters Caitlin and Jessica who love to brainstorm ideas. My mom, sister, and a critique group read it, too. They all gave me terrific feedback and they all agreed that I could add more to this book.
When figuring out the length of a book, writers go by word count rather than number of pages. A young adult novel generally runs between 55,000 to 80,000 words. The current draft of The Devil Particle is 89,882 words, but everyone told me they wanted more. While crafting the book's structure I found that it could be divided into two books–The Devil Particle and The Devil Particle Vessel. So, now The Devil Particle Trilogy will be a four book series.
I've drafted the structure of both books and sent it off to Tim. I'm keeping my fingers crossed he'll only have minor changes. Then I can get to the work of revising the books, copyediting them, and getting them into your hands. Wish me luck!
What I'm reading: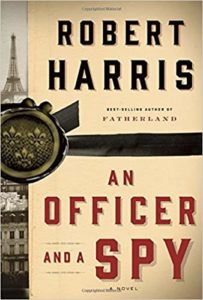 I just finished An Officer and a Spy by Robert Harris. This historical fiction is set in Paris in the late 1800s during the Dreyfus Affair that almost tore France apart. I highly recommend it. I also recommend the other two Harris books I've read — Pompeii and The Ghost (about a ghostwriter).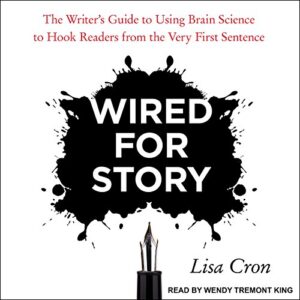 While I go on walks, I listen to Lisa Cron's Wired for Story: The Writer's Guide to Using Brain Science to Hook Readers from the Very First Sentence. It's a must-read for writers.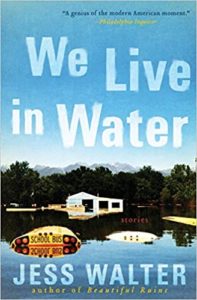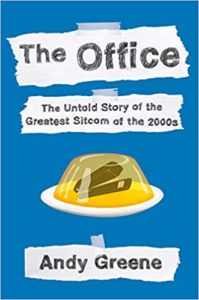 I'm also enjoying The Office: The Untold Story of the Greatest Sitcom of the 2000s: an Oral History and Jess Walter's We Live in Water: Stories.
What are you reading? Let me know, I'd love to hear from you.