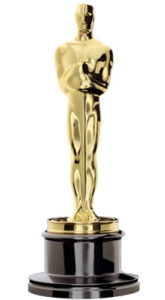 This Sunday marks the 92nd Academy Awards. My younger daughter and I are heading to Milwaukee for my niece's Oscar party and we can't wait! In preparation for the party, we've watched as many award-nominated films as possible. This year there have been some great ones (click on the movie titles below to link to view the official movie trailers).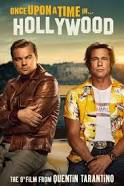 My favorite movie of 2019 is Once Upon a Time in Hollywood. Leonardo Di Caprio and Brad Pitt make a great team. Yet, my daughter and I worried that because Quentin Tarantino directed the movie there'd be lots of gore. And when I realized what episode in history this movie was depicting, I was really, really worried. I needed have worried. There is some violence, but not in the traditional Tarantino blood-bath sense. The film did drag in places, but the characters and story resonated with me and carried me through. Spoiler alert – the ending is pure poetic justice and is the main reason it's my favorite movie.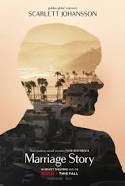 Preparing for the Oscar party is like preparing for a book club, but instead of having to read books you might not ordinarily read, you watch movies that you might not otherwise see.
This was true of the movie Marriage Story starring Scarlet Johanssen and Adam Driver. The film is based upon Writer and Directer Noah Baumbach's marriage to the actress Jennifer Jason Leigh. Who cares, right? However, we became invested in the characters' struggles and cared deeply. The writing and acting are incredible, pulling us into the characters' rocky ride. We were blown away by Adam Driver in particular and if it weren't for Joquin Phoenix's performance in Joker we think he should win the Best Actor Oscar.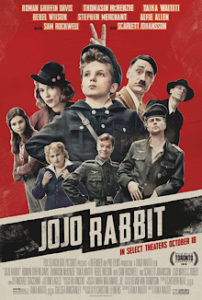 Jojo Rabbit was another movie I wouldn't have bothered to watch. This one, however, was just okay. The acting was great — Scarlett Johansson, Sam Rockwell, and Roman Griffin Davis, who plays 10-year-old German Jojo Rabbit. The cinematography and music are exceptional. But making World War II into a farce bothered me. In the movie, Jojo wants to be an exemplary Nazi and has an imaginary friend who is Adolf Hitler, played in slapstick style by Writer/Director Taika Waititi. By reminding myself that the story is told from Jojo's point of view, I found the story to be a little less offensive.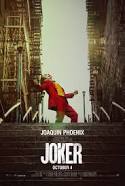 If you don't want to see Joaquin Phoenix in Joker, I completely understand. While not as gory as I thought this origin story would be, it's incredibly disturbing. However, I'm glad I saw Phoenix's performance. Phoenix, a normally thin man, lost 50 pounds for the role — his physical appearance is as frightening as his character's views of life. Because it's so disturbing, I probably won't watch it again. And yes, Joaquin Phoenix should win the Best Actor Award.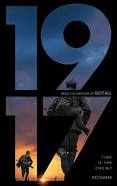 The movie favored to win the Best Picture Award is 1917. The film is loosely based on Director Sam Mendes' grandfather's struggle to hand-deliver a message across enemy lines during the First World War. The cinematography generally uses the one-shot technique which puts the action in real-time, making us feel as if we were actually slogging through the trenches. However, I had issues with the timeline and some of the storyline. When the main character, a British soldier played by George MacKay, encounters a battalion of British soldiers, why don't they offer to accompany him on his quest? Still, I've never felt more anxious during a movie. For me, it's earned the top award.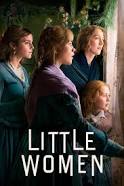 My daughter and I were looking forward to seeing Little Women even before it was nominated. We love the Winona Rider/Christian Bale 1994 film and couldn't wait to see Saoirse Ronan and Timothee Chalamet take on the roles of Jo and Laurie. Overall, we preferred the 1994 film. The current movie is not told in chronological order and while we knew the story so well it didn't confuse us, it did confuse my sister and niece. More importantly, the jarring storyline didn't give us time to attach to and empathize with the characters. Also, while Ronan, Chalamet, and Meryl Streep show off their acting chops, Emma Watson struggles with her role. The costuming, sets, music, and cinematography were incredible.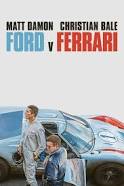 Ford v Ferrari was a lot of fun to watch. I'll definitely see this movie again. Matt Damon and Christian Bale make a great pair and their acting is impeccable (Christian Bale lost 70 pounds for this role). This movie is closely based on a true story and knowing this made the ending even more incredible. The amazing sound effects put me beside the track as the cars roared by. The photography put me behind the wheel making me feel as if I were racing at hundreds of miles per hour. What an experience.
As you might have guessed by now, I'm really looking forward to watching the Oscars Sunday night and seeing which films and performances were the Academy's favorites. If you've seen these movies, let me know which were your favorites, too!
Where I'll be in February and March:

February 22, 2020 – Waunakee Public Library Local Author Showcase, 1:00 – 3:00 p.m., Community Hall, 201 N Madison Street
Waunakee. Join me during this celebration of local authors from the Waunakee area and beyond! I and other local authors will be available to discuss our writing prompts, inspirations, and more. Books will be available for purchase. Refreshments provided. This event is sponsored by the Friends of the Library.
March 21-22, 2020 – Let's Just Write: An Uncommon Writer's Conference. At the beautiful Warwick Allerton Hotel in downtown Chicago. I'm giving a workshop on the benefits of critiquing and hosting the live lit event. Join me, Jacquelyn Mitchard, Ann Garvin, Tim Storm, Elizabeth Berg, and many others for an incredible weekend. Registration now open!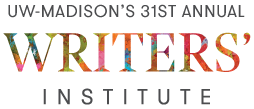 March 26-29, 2020 – UW-Madison's Writers' Institute – my favorite weekend of the year – I'm running the bookstore and helping writers practice their agent pitches. Registration now open!