Laurie Scheer, the powerhouse who made UW-Madison's Writers' Institute a must-attend event for thousands of writers throughout the Midwest, is offering new opportunities for writers. In this interview, Laurie and I discuss Nature Writing and her latest venture, New Nature Writers.
Nature Writing
Kristin: You've started a new venture with Kristine Zeigler called "New Nature Writers." Congratulations! Before we discuss New Nature Writers, what is the Nature Writing genre? What does a Nature Writer write?
Laurie: First, thank you for the opportunity to talk about our new writing organization New Nature Writers.
Nature Writing involves the love of a place, a favorite land, and/or an experience held/shared in Nature.
Nature writing has been defined as nonfiction or fiction prose, short stories, poetry and articles, and essays about the natural environment. Nature writing can include field guides and travel guides, personal memoirs celebrating beloved settings, and essays and articles written to bring attention to climate change and the future of our planet.
Nature writing often draws heavily on personal experience and memories as well as scientific information and facts about the natural world. The use of first person is a popular writing device as it not only allows for the writer's intimate observations, but it also puts an emphasis on philosophical reflections upon nature. Sometimes referred to as Adventure Writing and Outdoor writing, this genre has its roots in the 19th century and continues to currently find engaged writers and avid readers – more than ever in previous decades.
Nature Writing Books and Articles
Kristin: What are your favorite examples of nature writing articles and books?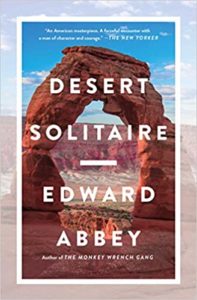 Laurie: Two well-known books come to mind immediately when you ask this question. The first is Desert Solitaire by Edward Abbey because it is one man's account of living as a park ranger on the land in the deserts of Utah. I have always been drawn to the desert and Abbey's descriptions bring the reader into his world with authentic honesty.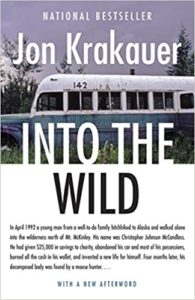 The second book is Jon Krakauer's Into the Wild about the journey of Chris McCandless' life and the choices that young man-made. Krakauer had the insight to identify McCandless' death as an important human interest story and as a result the life of this book still continues to this day 25+ years since it was published. The book echoes the essence of raw human nature and has proven to be timeless. There are very few stories/books that can make that claim.
I also like Blair Braverman's writing and essays and a runner named Branden Leonard who has created Semi-Rad, a website/e-newsletter that celebrates living and outdoor recreation with a great sense of humor.
Reasons to Write About Nature
Kristin: Are all nature writers environmental activists? If not, what are some other reasons writers in this genre decide to write about nature?
Laurie: There are many environmental activists writing about nature, sure, however, there are also numerous new voices in the field such as Aimee Nezhukumatathil, Camille Dungy, and Joy Harjo, three members of the BIPOC community who choose to write mainly poetry, among other forms, within the Nature genre.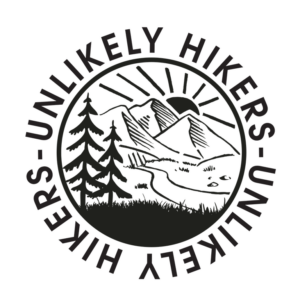 There's also Jenny Brusco who created the organization Unlikely Hikers, a resource for plus-size women who wish to be part of Nature. An organization like this assists individuals who may not have thought about being part of Nature in pursuing their outdoor-related goals. Many choose to write about their experiences and the result is a new cache of voices reflecting what Nature means for them.
Nature Writing and Novelists
Kristin: The third book of my young adult series The Devil Particle takes place predominantly in the wild mountains of Virginia as the main character attempts to stay hidden from governmental authorities while trying to survive. Could a novel like this, or any novel that uses the natural environment as a main force, be considered nature writing?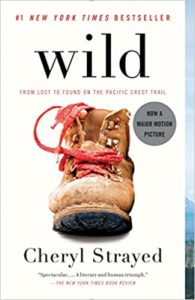 Laurie: Yes, absolutely. It sounds like the place you have chosen may actually function like a character within the novel because it is important to your storyline. One of the great revelations about the memoir Wild by Cheryl Strayed is that it is usually primarily ranked within Amazon listings as an adventure/outdoor book and U.S. travel guide rather than a memoir.
The book introduced a whole new generation, mostly young women, to hiking the Pacific Crest Trail, sure, but it is primarily a memoir. Writers have no control over how their books will be recognized. Perhaps your book will do for the wild mountains of Virginia as Wild did for the PCT, who knows?
Creating New Nature Writers
Kristin: How did the idea of starting New Nature Writers with Kristine Zeigler come about?
Laurie: Kristine contacted the UW-Madison Continuing Studies Writing department where I was working after she viewed an ad we placed in one of the publishing industry magazines. She requested a critique of one of her short stories. I serendipitously was assigned to work with her and we immediately identified our shared love for the West and outdoors. She continued to submit her work for review and our writer/editor working relationship flourished.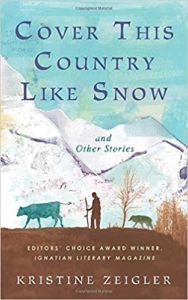 Her stories involve the history of her home, the Owens Valley in Eastern California, which is not the first place people think of when they think about California. She researched the history of her community and produced an anthology of short stories, Cover This Country Like Snow and Other Stories reflecting the important events of the Owens Valley.
At the 2019 Writers' Institute, she sold copies and found the conference to be extremely beneficial and inspiring. A few months after the conference, she contacted me and asked if I knew of any conferences or organizations that focused on the Nature Writing genre. We were unable to locate a specific organization so we created New Nature Writers. The response has been wonderful so far as we have been nurturing our group of like-minded writers. We have many plans for the future.
New Nature Writers Programs and Services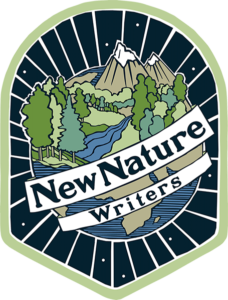 Kristin: What programs/services does New Nature Writers offer?
Laurie: We have been offering writing presentations and our bi-weekly "Drop-in" sessions since the end of January. It is here that we have identified a few new voices and have shared our writing projects and goals in support of one another. We offer online courses that can be started at any time along with mentorship programs, critiques, and manuscript editing services. We are planning our first "pop-up" session for the end of the year. This will be an in-person immersive weekend writing retreat guided by Kristine and myself at a location filled to the brim with natural inspiration. Stay tuned.  www.newnaturewriters.com
Thank you, Laurie, for your continued devotion to
writers and the writing community!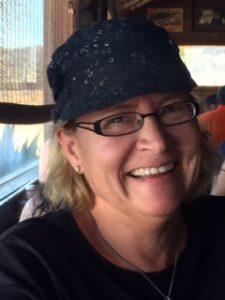 Laurie Scheer is the co-founder of New Nature Writers and a Writing Ranger. As a former vice president of programming for WE: Women's Entertainment, Laurie analyzed manuscripts and scripts as they entered the competitive media marketplace. She has also been involved in producing series for the web, films for video games, and other digital-based forms of entertainment and has mentored many successful industry professionals throughout her career.
Laurie has been an instructor at numerous universities across the U.S. from Yale to UCLA. As a professional speaker, she has appeared at annual conventions, including the Willamette Writers Conference.
As the Director of UW Madison's annual Writers' Institute, Laurie was the managing editor of The Midwest Prairie Review, and a writing mentor to hundreds of students (of all ages) in person and online.
Her personal interest in Nature Writing stems from her love of the American Desert Southwest and from being an avid cyclist and hiker. As an Aquarian, Laurie has always wanted to bestow healing for the globe. She currently lives near Joshua Tree National Park, surrounded by cactus and mountain ranges that have many answers.
Join Laurie!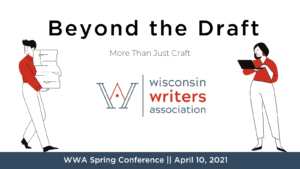 On Saturday, April 10th when she presents a workshop about marketing your work at the Wisconsin Writers Association's Beyond the Draft Virtual Spring Conference.
Join Me!

Next Wednesday, March 31st at 6:30 p.m. for a Zoom Author Visit through the Waunakee Public Library. I'll discuss my writing process and my first novel, Carpe Diem, Illinois. More details to follow!
For Homeschoolers
Be sure to check out my homeschooling blog: Seize the Day – Homeschool! In the latest edition, I discuss"Unschooling and Learning to Read."