I reference music throughout my books because readers can immediately identify with the tunes and the melodies establish moods which add essential elements to the setting. Additionally, when I wrote Carpe Diem, Illinois, musical ringtones were popular so I included them to give insight into my characters.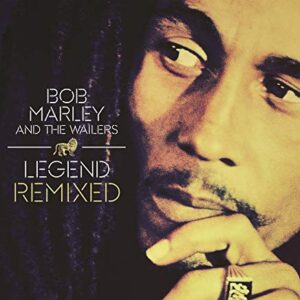 For instance, my main character, Leo Townsend, listens to Eric Clapton's rendition of "Sweet Home, Chicago" as he drives his red Mustang into Carpe Diem and his ringtone is Bob Marley's "I Shot the Sheriff". Teenager Tali Shaw's phone plays the opening notes to the theme song in "Jaws" when her father calls and in Joan and Dan's Diner OneRepublic's "Apologize" can be heard through the sound system at just the right moment.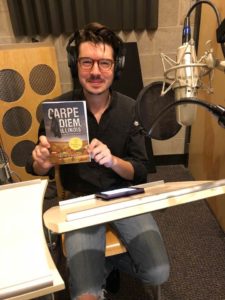 When we recorded Carpe Diem, Illinois and God on Mayhem Street as audiobooks, we wanted Actor Rob Doyle to sing the ringtones. Rob has a beautiful voice and having him sing would be amazing. Then it dawned on me, could he legally sing them? Aren't they copyrighted?
What most people don't realize, writers included, is that titles of anything — songs, books, plays, movies — are not copyrighted. So when I refer to the song titles in my books, I'm not violating any copyright laws.
Certainly, Rob could also sing these titles, I reasoned. This was verified in the article "Lyrics in Books: Your Questions Answered" by Scott McCormick sent to me by my writer friend Tricia Wagner.
I read through the article a little nervously, after all, it starts out telling the writer to never quote song lyrics. I'd heard that before. In fact, when I teach my writing workshops, I urge writers to create their own lyrics rather than deal with copyright headaches.
And then I read: "If you are using the exact title — no matter how often it's sung . . . you are OK to use that without permission." Phew — I'm good. Right? That's when Tricia reminded me the song title is "Funkytown" not "Won't You Take Me To Funkytown" which is what I wrote in Carpe Diem, Illinois. After a closer look, I saw that I had also written: "I'd Catch a Grenade For Ya" rather than just "Grenade". I goofed. Twice!

When I mentioned the copyright issue to Jake Johnson, the producer at Paradyme Productions who produced my audiobooks, he suggested I contact Easy Song Licensing.
Here's a little music copyright lingo I learned in the process. When a band wants to do a cover song, they have to get a mechanical license which costs 9.1 cents per copy made. So if they make 100 CDs, whether they sell them or not, they have to pay the rights holder $9.10. I'd assumed I'd have to get a mechanical license for both songs, but I was wrong.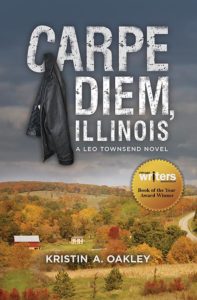 Because the lyrics are actually written in my book, I have to pay for permission to reprint the lyrics. This is something you should do before publication, not after the book has been selling for almost 5 years. I worried that I'd incur a penalty. Thankfully that wasn't the case.
Aaron Green at Easy Song Licensing was great to work with. He hunted down the publishers of the songs and negotiated the fee with them. It didn't take long, a few weeks really, but I've heard it might take years or it might never happen — another reason not to include copyrighted lyrics.
I've paid up. Rob can now sing the lyrics of both songs and I can publish the lyrics in up to 10,000 copies of Carpe Diem, Illinois which is pretty cool. If I sell 10,001 copies, I'll have to renew my rights and I'm definitely okay with that!
If you want to meet Actor Rob Doyle and hear about our adventures creating the audiobooks, stop by Mystery to Me Bookstore (1863 Monroe Street, Madison) on Friday, May 17th at 7:00 p.m. Wine, beer, and Aunt Sally's brownies will be served. We might even get Rob to sing!
Where you can find me this spring:
This weekend! – Just Write! An Uncommon Writers Conference 2019 – March 16 – 17, 2019, Warwick Allerton Hotel, Chicago. Great workshops on the craft of writing, plus book signings and a live lit event. I'm looking forward to teaching my cliffhanger workshop and curating the live lit event.
UW-Madison Division of Continuing Studies 30th Annual Writers Institute – April 4 – 7, 2019 Concourse Hotel, Madison, WI. Workshops on everything from craft to marketing to pitching to publishing. I'll be on the "Celebrating Your Book: Festivals and Readings Panel" with Authors Shannon Henry Kleiber and Ann Garvin, help writers hone their pitches, run the Book Signing and Selling Events, and judge the Live Lit Event with Book Doctor Kevin Mullen and Author Silvia Acevedo
Authors in the Barnes – Saturday, April 20, 2019, 10:00 a.m. to 3:00 p.m., West Towne Mall Barnes & Noble, Madison. I'll join local authors for this wonderful meet and greet and book signing event.
Audiobook Adventures – Friday, May 17, 2019, 7:00 p.m., Mystery to Me Bookstore (1863 Monroe Street, Madison). Meet Actor Rob Doyle and hear about our adventures creating the audiobooks. Wine, beer, and Aunt Sally's brownies will be served.
Novel-in-Progress Bookcamp and Writing Retreat – May 19 – 25, 2019, Cedar Valley Retreat Center in West Bend, Wisconsin. I'll participate on a self-publishing panel with Authors Nicole Pierce and Melissa Haag and present my workshop titled "The Formula for Settings Agents, Editors, and Readers Love".