When I told my editor, Tim Storm, I was struggling with the character arcs in The Devil Particle series he suggested reading craft books by Michael Hague and Lisa Cron. So, I checked out Michael Hague's Story Master website and was surprised to find a video of Michael interviewing Will Smith. They don't discuss Will's life as an actor or his latest film. Instead, they talk about what makes a great story.
In the video, Will says that when he receives a script, he always asks four essential questions:
What does the character want?
Why does he want it?
What's going to happen if he doesn't get it?
What are the obstacles keeping him from getting it?
Will looks not only for the transformation of the character, but also how the character transforms the world. Ideally, he'd like the audience to be transformed, too. Will says that if a story meets these criteria, he knows it'll be a hit.
In my books, I like taking on big, societal issues and I hope writing about these issues will transform my readers. For instance, my main motivation for writing Carpe Diem, Illinois, was to inspire readers to think outside the box when it comes to educating children.
In God on Mayhem Street, I wanted readers to understand the struggles of homosexuals through the eyes of a sympathetic gay character. And in my Devil Particle Series, I question whether evil serves a purpose and hope the audience will, too.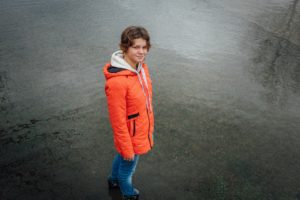 However, while the book's theme is important, the main character should be the primary focus. The book should answer Will's four questions.
I thought I'd answered these questions about Paul, the protagonist in my Devil Particle manuscripts, but Tim highlighted places where Paul's motivations and the obstacles he is facing weren't clear.
Trying to get a better handle on this, I wondered why I was having such a hard time. After all, I didn't need to do such deep structural work on Carpe Diem, Illinois or God on Mayhem Street.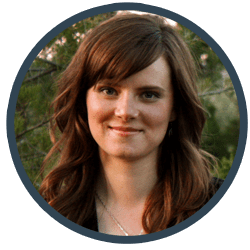 Then I looked at K.M. Weiland's Helping Writers Become Authors website and came across her character arc articles.
Reading K.M.'s description of a change arc (she also calls it a positive change character arc), I realized I had intuitively written a change arc for Leo in Carpe Diem, Illinois and God on Mayhem Street. K.M. describes a change arc as:
". . . the most popular and often the most resonant character arc. The protagonist will start out with varying levels of personal unfulfillment and denial. Over the course of the story, he will be forced to challenge his beliefs about himself and the world, until finally he conquers his inner demons (and, as a result, probably his outer antagonists as well) and ends his arc having changed in a positive way."
This is exactly what happens to Leo. I think his stories were easier to write because I'm a sucker for a happy ending and, more importantly, I've read more books and seen more movies which follow the positive change character arc.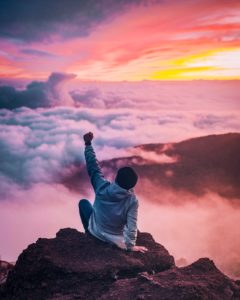 But with The Devil Particle Series, I'm tackling something new. When read K.M.'s discussion of negative character change arcs (these include the Disillusionment Arc, Fall Arc, and Corruption Arc), it hit me how the structures of my manuscripts fit these arcs (success!). Understanding this helped me revise my manuscript to successfully answer Will's questions.
I don't want to say too much more for fear of spoiling the books. But I'm pleased with how they are coming together and, more importantly, with how much I've learned writing them.
Where you can see me: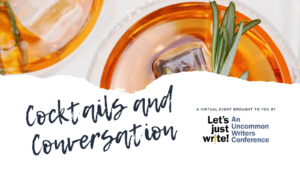 On the Chicago Writers Association YouTube Channel! I discuss the research I do for my novels with CWA Board Member,  Samantha Hoffman. We cover my online research (like UV light and what it exposes), my in-person interview with a particle physicist, and my adventures attending a survival school and hiking the Appalachian Trail.
For Homeschoolers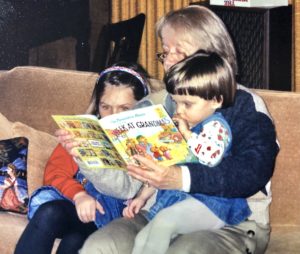 Be sure to check out my homeschooling blog: Seize the Day – Homeschool! In the latest edition, I discuss"Unschooling and Learning to Read."