I can't believe 2018 is almost over! It's been a wonderful year full of adventures, insights, inspirations, amazing experiences, and great stuff. Here's my list of the Best of 2018:
Best movie – "Green Book" starring Viggo Mortenson (who turned 60 this year!) and Mahershala Ali. It's perfectly written, acted, directed, photographed, costumed, and the music is killer. I should know, I've seen it four times.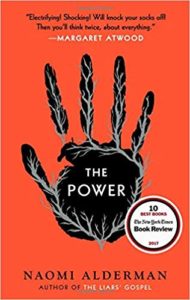 Best novel – The Power by Naomi Alderman. I like books that turn the world on its head and make us rethink conventionality. This book does that in spades.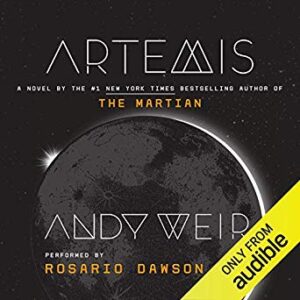 Best audiobook – Artemis by Andy Weir and read by Rosario Dawson who should win a Grammy for her performance. I can't wait for the movie!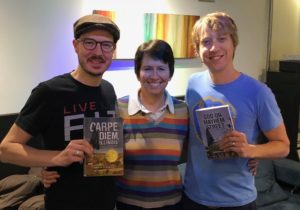 Which leads me to my best experience of 2018 – recording Carpe Diem, Illinois and God on Mayhem Street as audio books. Actor Rob Doyle should be another Grammy winner contender for portraying over 70 characters in Carpe Diem, Illinois. I'm amazed at how work can be so much fun.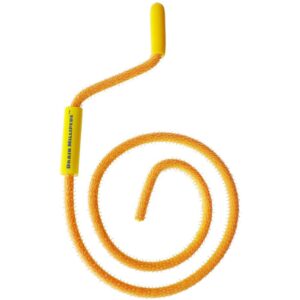 Best gadget – okay, so this doesn't have anything to do with reading or writing but I have to plug the FlexiSnake Drain Millipede Hair Clog Tool. Our bathroom sinks are always clogged, in fact, we've financed the Drano corporation by constantly buying their declogging gunk. Then my daughter Jessica discovered these gadgets – 2 for $10. Just twist one down the drain, pull up the goop (somewhat grossly satisfying), and voila, a clear drain.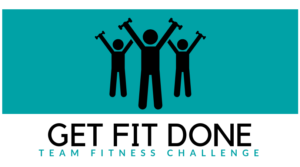 Best healthy choice – Get Fit Done – I'd tried diets,  exercising, and hired personal trainers and still the extra 20 pounds wouldn't come off. Then Jessica and I did the Git Fit Done challenge and in five weeks I've lost 9 pounds and 7 1/2 inches! Even better, I've stopped drinking diet soda and craving junk food. I'm signing up for the challenge on January 7th. Let me know if you'd like to join my team.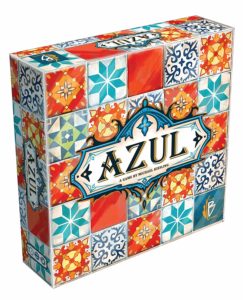 Best board game – Azul – it's our new obsession. We played for over five hours Christmas night and would have played longer but it was 1:00 a.m. and the kids had a long drive the next day. If The Devil Particle isn't published in 2019, you can probably blame it on this game.
Back to reading and writing: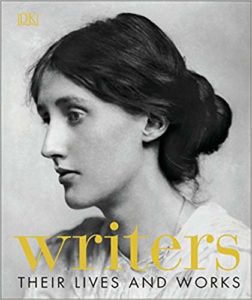 Best nonfiction book – Writers: Their Lives and Works – I received this incredibly beautiful DK book from Jessica for Christmas and I can't wait to read it on December 30th — our Marathon Book Reading Night. "Introduced with a stunning portrait of each featured novelist, playwright, or poet, biographical entries trace the friendships, loves, and rivalries that inspired each individual and influenced their work, revealing insights into the larger-than-life characters, plots, and evocative settings that they created."
Best places to read and write: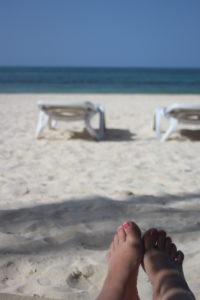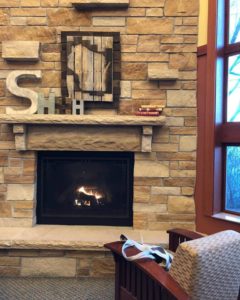 The beach in Punta Cana,
in front of the fireplace in the Verona Public Library's Quiet Room,
and my yellow couch.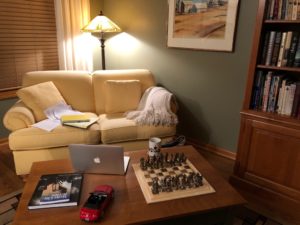 What were the highlights of your year? Let me know!
Here's to more adventures, insights, inspirations, amazing experiences, and great stuff in 2019!
Happy New Year!