Like most writers, I'm a huge movie buff. I often tell myself that watching movies is part of my job because, through film, I learn about storylines, character development, and especially dialogue. However, being a movie-obsessed writer can also be a curse. I often anticipate the dialogue and say the actors' lines before they do. I'll also rewrite the ending to movies and, of course, I like my endings better.
There are some movies that have made such a big impression on me I still remember the first time I saw them.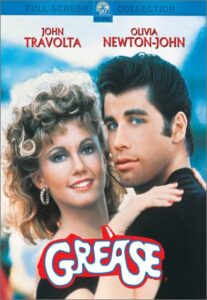 Grease – I was a teenager when this movie with John Travolta and Olivia Newton John was released in 1978. I remember saving up my babysitting money to see it four times! I've been a big fan of Pygmalion stories ever since.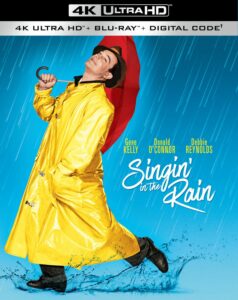 Singing in the Rain – Even though this movie came out in 1952, I saw it for the first time almost thirty years later. I was a freshman at the University of Wisconsin-Eau Claire (studying art). I remember thinking it was going to be boring and decidedly uncool. Boy was I surprised at the sexual innuendos. Of course the dancing was amazing.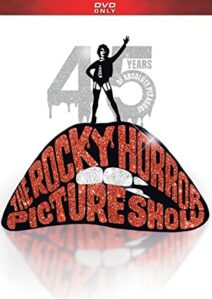 The Rocky Horror Picture Show – I also saw during my first year at Eau Claire. I went with a large group of friends to a theatre on Hennepin Avenue in Minneapolis. It's hard to forget attending a film where people throw toast, squirt you with water (particularly if you forgot to cover your head with a newspaper), and dance in the aisles. Until that movie, I never knew a man could look so sexy in high heels and fishnet stockings.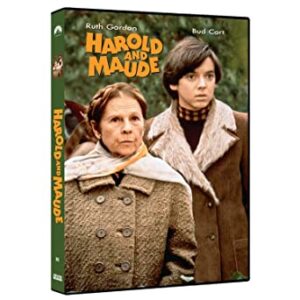 Harold and Maude – To this day I can picture myself sitting in the theatre at the Sociology Building at UW-Madison my junior year of college and watching this movie. It was already a cult classic.
With its dark humor making fun of our society and the incredible Cat Stevens soundtrack, this movie is still one of my all-time favorites.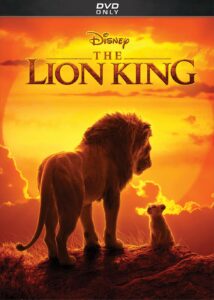 The Lion King – When this movie came out, we were vacationing in Eagle River, Wisconsin. I took three-year-old Caitlin (she's now 31) and her grandmother to see this latest Disney movie–Caitlin's first ever film. Grandma worried about how Mufasa's violent death would affect Caitlin, Caitlin was unfazed and enjoyed it, and I appreciated the nod to Hamlet.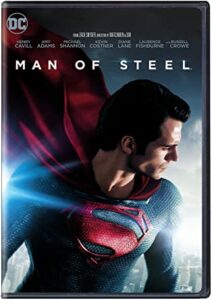 Superman: Man of Steel – Friends Laura and Rob Endres rented the Lindo Theatre in Freeport, Illinois for friends and family to see this movie. Why? Their son Brady worked on the film and we were excited to celebrate with him. I don't remember much about the movie, but seeing Brady's name in the credits was unforgettable.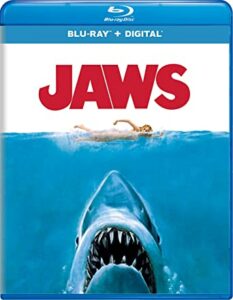 Jaws – I don't know when I first saw Jaws, but I will always remember the (probably) last time I saw it in a movie theatre. It was just a month ago when I took my 95-year-old mother to see it at the Marcus High Point Cinema in Madison. We relaxed in their oversized lounge chairs, shared popcorn, and adjusted our 3D glasses. Yep, 3D — Yikes!
Jaws is such a well-crafted story, it stands up well to today's audiences, forty-seven years later. This time around I really appreciated the character development. I might even write a story with three central characters — two rivals who are protective of the honorable protagonist. But I'll probably leave out the shark.
That's the list so far — I'm looking forward to many more incredible viewing experiences. Do you remember the first time you saw a particular movie? What movie was it? Let me know!
Why this newsletter is late
Instead of sending this newsletter last Friday, I sent a polished draft of The Devil Particle to my editor before my midnight deadline. He received it at 10:28 p.m. Phew! I also sent the manuscript to my daughter Caitlin for her feedback. I'm really pleased with it — I hope they are, too.
What's happening in October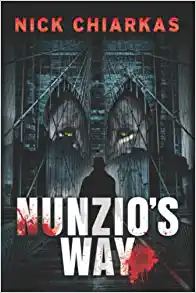 Wednesday, October 5th I'm headed to Mystery to Me Bookstore in Madison, Wisconsin for the release of Nick Chiarkas' latest book Nunzio's Way. Congratulations, Nick!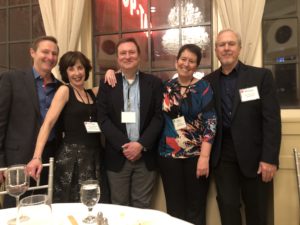 I'm going to Chicago on Friday, October 14th for the Chicago Writers Association's Party at the Tip Top Tavern on top of the Warwick Allerton Hotel. Food, drinks, music, live lit, and lots of incredible writers — what could be better?