Lately, I've been hooked on stories that mess with my mind. Not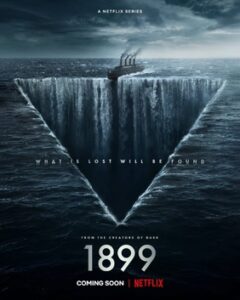 psychological thrillers, though I do love those, but stories that bend the rules of reality. For instance, Cloud Cuckoo Land by Anthony Doerr (see my Writer's Book Club for more about that book) and the TV show 1899–what the heck is going on there?
My favorite mind-bending movie is The Matrix, of course (don't take the red pill, Neo!). And then there's the new film Everything, Everywhere, All at Once.
Generally speaking, I'm an analytical person. I like order and logic in stories. But I also like stories that mess with reality, that make me abandon my analytical side. As long as the story is well-developed and the characters are interesting, I'm along for the ride.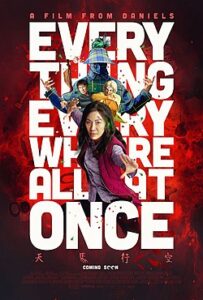 In Everything, Everywhere, All at Once, the protagonist is a woman who runs a laundromat, has fallen out of love with her husband, and is estranged from her twenty-something daughter.
When she, her husband, and her father visit an IRS agent about being audited, she has some sort of episode and is confronted by a different version of her husband, who begs her to save the universe.
Several universes, in fact. Crazy, right?
A. O. Scott from The New York Times described Everything, Everywhere, All at Once as a "swirl of genre anarchy" and explained that "while the hectic action sequences and flights of science-fiction mumbo-jumbo are a big part of the fun (and the marketing), they aren't really the point. [The movie is] a bittersweet domestic drama, a marital comedy, a story of immigrant striving, and a hurt-filled ballad of mother-daughter love."
That's a lot to pack into one movie, but, for me, at least, it works.
I have a theory about this film and what's really happening which I won't tell you because it'll spoil things. I think I've created this theory to bring order and logic to the story. Which probably means I haven't really let my analytical mind relax for this movie, but whether my theory is correct or not, I still enjoyed it.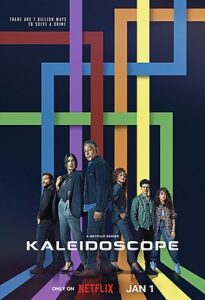 A TV show I have yet to see but plan to is Kaleidoscope. What's impressive about this show's storytelling is that you'll watch a unique story depending on which episode you start with.
For instance, if you start on episode one and your spouse begins on episode three, you'll each watch entirely different shows. How on Earth can they do that? I'll have to tune in to find out.
I love books, TV, and movies that stretch my imagination with mind-bending storytelling. They spark my creativity, challenge me to write something very unique, and are just plain fun.
Have you read Cloud Cuckoo Land or seen 1899, Everything, Everywhere, All at Once, or Kaleidoscope? If so, I'd love to hear what you think!
Exciting Events This Year – Mark Your Calendar!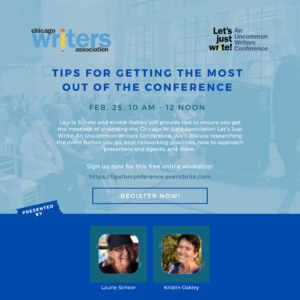 February 25, 2023 – Tomorrow! Laurie Scheer and I are offering the free Zoom workshop "Tips for Getting the Most Out of the Conference." If you're attending the Chicago Writers Association Let's Just Write! An Uncommon Conference! March 25-26 or any other writers conference, this event is for you. Simple click here to register.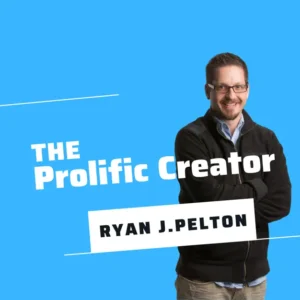 March 9th, 2023 – I'll be featured on The Prolific Creator Podcast with Ryan J. Pelton. We'll discuss The Devil Particle and all things creative.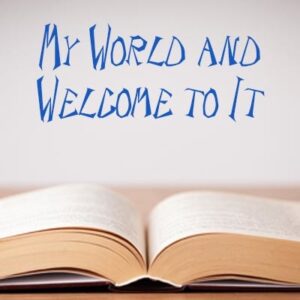 June 5, 2023 – Rex Owen will interview me on his radio program My World and Welcome to It on The Sun 103.5 FM — the day before the release of The Devil Particle.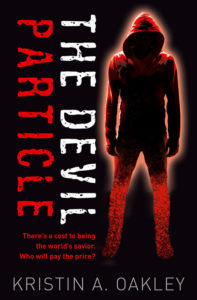 June 6, 2023 – The Devil Particle Release Date!
If you'd like to get an Advanced Reader Copy now in exchange for an honest Amazon review, click here.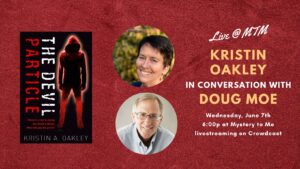 June 7, 2023 – The Devil Particle Book Release Party! at Mystery to Me Bookstore, 1863 Monroe Street, Madison, WI. This is a free event, though you'll need a ticket to attend in person, and seating is limited. You can click here to reserve your spot. The event will also be live-streamed. Can't wait!