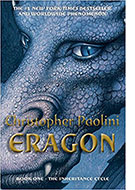 *When Christopher Paolini was nineteen, he sold his debut novel Eragon by making personal appearances at hundreds of schools and bookstores dressed in medieval costumes. I also personally sell my books at libraries, bookstores, and festivals, but I don't wear medieval costumes. Since Mr. Paolini has sold millions of books and Eragon has been made into a movie, maybe I should.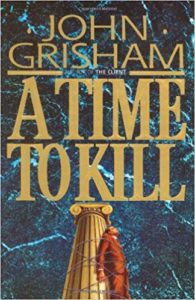 John Grisham famously sold 5,000 copies of his first novel, A Time to Kill, out of the trunk of his car. I know how he must have felt peddling his books. Of the first run of 1,500 copies of Carpe Diem, Illinois and God on Mayhem Street, I still have 500 left to sell. I don't use the trunk of my car though, I use suitcases.
I attend over 10 live bookselling events each year. This includes book clubs of retired school teachers, author slams at Mystery to Me Bookstore, and panel discussions including the hybrid publishing panel at the Mad Fools Guild.
I've also attended a wide variety of book fairs like The Chicago Tribune's Printers Row Lit Fest in June with 100,000 other book lovers, the spring Madtown Author Daze in Madison's Museum of Contemporary Art with live music and a cash bar, and the upcoming Edgerton Sterling North Book and Film Festival in October that offers a special Friday night celebration just for authors.
I've met readers of every age from all over the world and have had varying amounts of selling success. The most successful event was at the  Endeavor Public Library. Thrilled to have their little town be the inspiration for my fictional Endeavor in God on Mayhem Street, the ten attendees bought 23 books!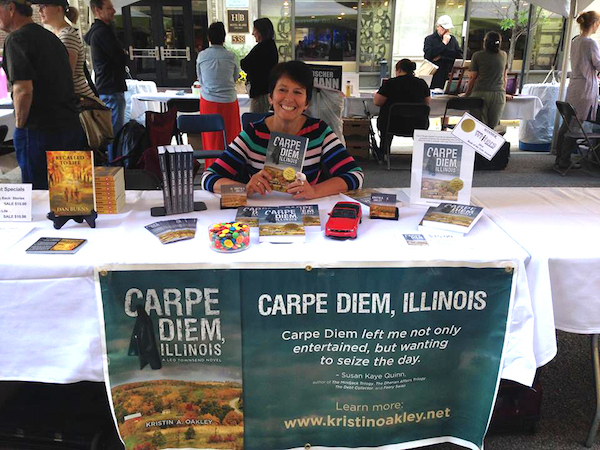 I've also had events where I'd sold only 2 books. Bummer. However, my philosophy is that selling even just one book is a success because that's one more book out into the world.
I spend anywhere from several hours to several days on each event depending upon whether I have to prepare a talk or panel discussion. That's a lot of time and effort to put into selling only a few books. Many people think my time is better spent doing online marketing, but I enjoy making personal connections with readers and other authors and often those connections are invaluable.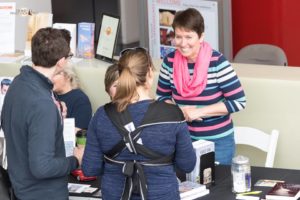 For instance, at last year's New Glarus Book Fair, I met the organizer Christine Keleny who was also selling her award-winning books, some on CDs. I was considering creating audio books for my own novels so I asked her about the process. I'd assumed she used Amazon's service, but no, she went with Paradyme Productions located right in Madison! Based upon her recommendation, we're recording Carpe Diem, Illinois at Paradyme next week.
So this Sunday, September 2nd I'm back in New Glarus for this year's book fair. From 10:00 a.m. until 2:00 p.m. I'll be joining local authors Christine Keleny, Nick Chiarkas, Rex Owens, Geoffrey Carter, Holly Tierney-Bedord, Sandy Colbert, and others. Hopefully I'll sell a few books, but even if I don't I know I'll make some valuable connections.
*Fun fact — Christopher Paolini was unschooled!
Where you can find me this summer:
Listen to my interview on The Authors Show RIGHT NOW! — the interview will run all day today and throughout the weekend including Labor Day. Just click here to listen.

New Glarus Book Sale during the famous Willem Tell Festival, September 2nd, 10 a.m. – 3:00 p.m., Swiss United Church of Christ, 18 5th Avenue, New Glarus, WI – Come visit me and 15 other local authors. We love to talk to you about our books and will be on hand to sign them. Hope to see you there!
Paradyme Productions, September 4th – 7th. I'll be at the recording studio while local actor Rob Doyle reads Carpe Diem, Illinois for the brand-new audio book! Rob has performed at the American Players Theatre, the Children's Theatre of Madison, and the Illinois Shakespeare Festival. And next week, he becomes Leo!
Wisconsin Writers Association Fall Conference, September 21st – 22nd, Brookfield, WI – This time around I get to be an attendee and learn from the best: Christine DeSmet, Valerie Biel, Marshall Cook, and many more.
Storm Writing Retreat, September 26th – 30th, a cottage by the lake in Cambridge, WI – writers Tricia Wagner, Sandra Nichols and I will have four days of writing bliss. The mornings we'll spend in workshop sessions with Instructor Tim Storm, afternoons and evenings we'll write, brainstorm, read, eat, drink, and have lively discussions about what our characters are up to. I can't wait!