This weekend kicks off the start of summer with the opening of neighborhood swimming pools, Memorial Day parades, and celebrations like the World's Largest Brat Fest in Madison. Summer is also the perfect time to relax at the beach, at an outdoor cafe, or in a hammock with a good book. Here are my suggestions for some great summer reads: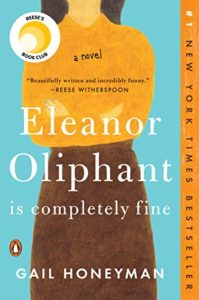 Still my favorite book of 2019, Eleanor Oliphant is completely fine by Gail Honeyman has a quirky and unforgettable main character and a lot of humor with suspense and romance thrown in. A perfect summer read.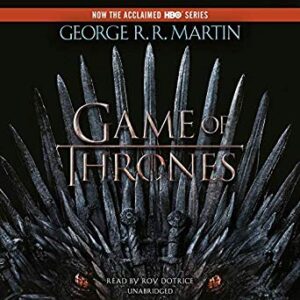 If you're going through Game of Thrones withdrawal like I am, then listen to the series on those long Midwestern road trips. I've started A Game of Thrones: A Song of Fire and Ice written by George R. R. Martin and narrated by Roy Dotrice. Mr. Dotrice does an incredible job with all those voices.
Because I'm collaborating with Bill Conner on our creative/narrative nonfiction project Abbey's Ride for Life: the Bike Ride that Saved 240,000 Lives, Plus One, I've been reading memoirs to get a good feel for the genre.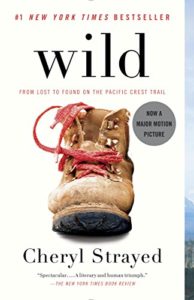 The first one I've read is Wild: From Lost to Found on the Pacific Crest Trail by Cheryl Strayed. Definitely not a how-to hike the PCT if you want to be safe, Wild tells of Ms. Strayed's adventures as she overcomes her demons while tackling the trail alone. Her descriptions put you right there with her in that wilderness.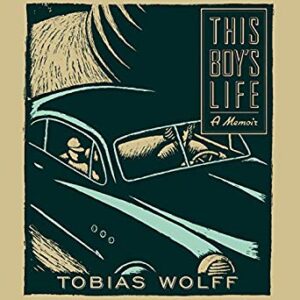 I also listened to This Boy's Life: a Memoir by Tobias Wolff, narrated by Oliver Wyman on the recommendation of Tim Storm who told me it was the quintessential memoir, the gold standard of memoirs, and I wasn't disappointed. It's beautifully written.
Two novels that have a lot of suspense with romance thrown in are Castle Danger by Chris Norbury and the soon-to-be-released Beneath the Flames by Gregory Lee Renz. The descriptions of the northeastern Minnesota wilderness in winter in Castle Danger will cool you down on those hot summer days, but the suspense and romance will heat you right back up again.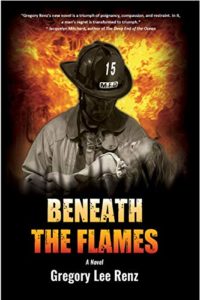 In Beneath the Flames, Retired Milwaukee Fire Captain Gregory Lee Renz weaves his actual experiences throughout this story of a young farmer who becomes a firefighter in the inner city and battles racism, injustice, and his own demons.
You can meet Captain Renz in person at his book release party, next Friday, May 31st, 7:00 p.m. at Boswell Book Company in Milwaukee, 2559 N Downer Ave. The event will be moderated by international best-selling author Liam Callanan.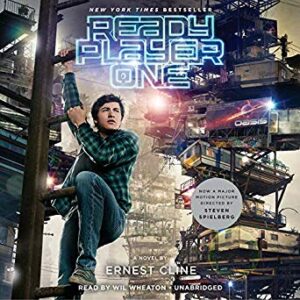 For something completely different, I'm listening to Ready Player One by Ernest Cline, read by Wil Wheaton (Wesley Crusher from Star Trek: The Next Generation). I'm not much of a gamer, but this book is packed with 1980s references and I was thrilled when the protagonist had to play Joust. I relieved a lot of my law school stress playing that game. The technology in this action-packed book is incredible.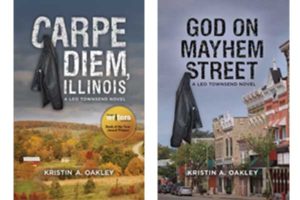 And, of course, there's Carpe Diem, Illinois and God on Mayhem Street. If you haven't read them, now is your chance! Starting this weekend, you can get Carpe Diem, Illinois for only 99 cents on Kindle and God on Mayhem Street for just 2.99. These discounts will continue throughout the summer.
Okay, that should get you started! What else will you be reading this summer? Be sure to let me know and I'll add it to my list.
Where I'll be this summer:
Beneath the Flames Book Release Party, next Friday, May 31st, 7:00 p.m. at Boswell Book Company in Milwaukee, 2559 N Downer Ave. The event will be moderated by international best-selling author Liam Callanan. I'm looking forward to celebrating with Author Gregory Lee Renz!
Book Signing and Selling at Barnes & Noble – June 1, 2019, 11:00 – 1:00, CherryVale Mall, Rockford, IL. I'll be on hand to sign and sell copies of my award-winning novels Carpe Diem, Illinois and God on Mayhem Street. If you're in the area, be sure to stop by and say hi!
UW-Madison's Write-by-the-Lake – June 17 – 21, 2019. At this heaven on Earth for writers, I'm taking Tim Storm's Class: "Engineering a Successful Story Structure" which will help me pull Bill Conner's story together for Abbey's Ride for Life: The Bike Ride That Saved 240,000 Lives, Plus 1. I'm also moderating Thursday afternoon's Open Mic when attendees share their amazing poetry and short stories. Can't wait!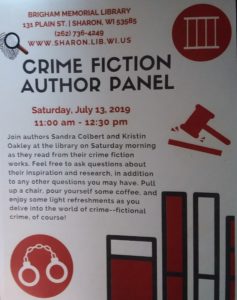 Crime Fiction Author Panel – Saturday, July 15th, 11:00 a.m. – 12:30 p.m., Sharon Public Library, 11 North Main Street, Sharon, WI. I will join Sandra M. Colbert, author of Chicago Bound and the Kate Harrison Detective Series, to discuss our books and our writing. We'll also be available for book signings!