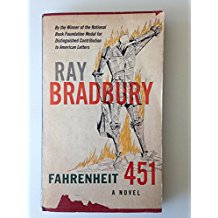 In the summer of 2007, as I drove around northern Illinois, I listened to Ray Bradbury's Fahrenheit 451 and wondered why novels with futuristic societies portray those societies as evil, dystopian. I thought, why don't I write a book about a culture that's not evil, a culture that's an improvement over our own? And so the unschooling town of Carpe Diem, Illinois was born. It took six years for me to write and publish that first Leo Townsend novel and several more years for the sequel, God on Mayhem Street. And because of those books, I can't believe how much my life has changed these past eleven years.
My friend and mentor, Laurie Scheer, a faculty associate at UW-Madison Division of Continuing Studies, presents a workshop on the fear of success. She had wondered why so many of the writers she worked with didn't finish their works-in-progress even though they had only one chapter, one paragraph, or even just one sentence to go. She realized that they weren't afraid of failing, they were afraid of success. They knew publishing a book would change their lives and change is scary.
They were right, change can be scary. But it's worth it. Oh, I've had book signings where I prepared my presentation for weeks and only a handful of people showed up and none of them bought a book. I've had book club discussions where retired school teachers wanted my head on a platter. And I've watched my book sales decline.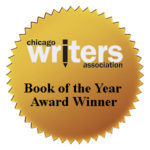 But I've also witnessed readers argue over the twists and turns in my novels, won book awards and praise from loyal fans, and had incredible ah-ha moments when my writing came together so perfectly I'd swear it was pre-ordained.
Because of writing, I've had an amazing eleven years. I, together with four friends, founded In Print, a professional writers organization in Rockford, and joined the board of the Chicago Writers Association. I became the managing editor of CWA's online publication The Write City Magazine and the newly published Write City Review.

Encouraged by Laurie and her colleague, Christine DeSmet, I realized my love of teaching and am now an adjunct writing instructor at UW-Madison Division of Continuing Studies. And because of my books, I've met and become friends with a veterinarian, a particle physicist, and two survival experts, not to mention many incredible authors throughout the Midwest. Authors who have published fifteen or more crime novels in those last eleven years and authors who have published only their memoir because they've had that one incredible story to tell.
The fear of success probably affects everyone, no matter what career path they take, but I think it affects artists even more. Our work is integral to us, it's our creation, and to share it with the world requires a good dose of audacity and the courage to succeed.
Where you can find me this summer:
TONIGHT!
Ten Years of the Chicago Writers Association Celebration, June 22, 2018 at the Blackstone Hotel in Chicago. We're also celebrating our debut anthology, The Write City Review.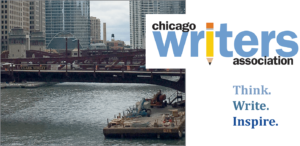 Meet the Author, Author Discussion and Book Signing, Galleria 214, Cambridge, WI (214 West Main Street), July 11th, 6:00 p.m. I'll be the second author honored to participate in this wonderful event.
Paradyme Productions, September 4-7. I'll be on hand as local actor Rob Doyle reads Carpe Diem, Illinois for the brand new audio book! Rob has performed at the American Players Theatre, the Children's Theatre of Madison, and the Illinois Shakespeare Festival. And this September, he becomes Leo! 
Thank you for reading!