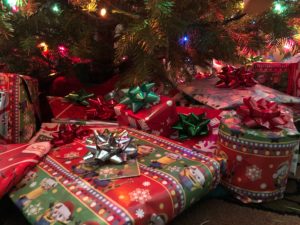 I wanted to get you something for the holidays and thought why not share my writing? So here are my Christmas gifts to you — three of my flash fiction short stories: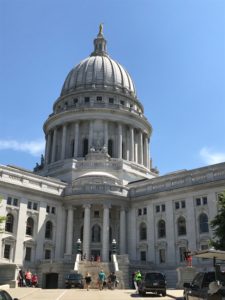 "A Kwiki" – takes place in Madison, Wisconsin and plays with the idea of conformity.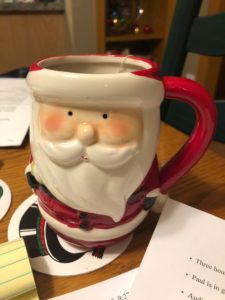 "Jessie's Jelly Joint" – is a whimsical, award-winning short story about a traditional writer corrupted by technology.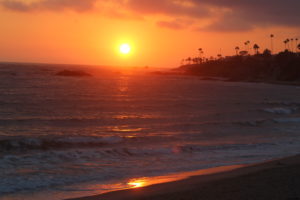 "Daniel's Voice" –  was inspired by my quest for finding my own voice as a writer.
I hope you enjoy them and have a very Merry Holiday Season!
Where you can find me when after the holidays:

Listen to my interview with Linda Thompson on The Authors Show anytime. We discuss Carpe Diem, Illinois, my writing process and more.

Read more about me in Literary Mary Chats with Kristin Oakley.
Party with me at the Eighth Annual Chicago Writers Association Book of the Year Awards – January 19, 2019, The Book Cellar, Chicago's Lincoln Square. A wonderful night to celebrate amazing authors!
For writers – incredible conferences in 2019 (also great Christmas present ideas for the writer in your life):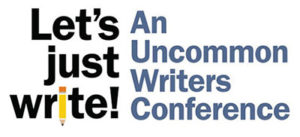 Just Write! An Uncommon Writers Conference 2019 – March 16 – 17, 2019, Warwick Allerton Hotel, Chicago. Great workshops on the craft of writing, plus book signings and a live lit event. I'm looking forward to teaching my cliffhanger workshop and curating the live lit event.

UW-Madison Division of Continuing Studies 30th Annual Writers Institute – April 4 – 7, 2019 Concourse Hotel, Madison, WI. Workshops on everything from craft to marketing to pitching to publishing. I'll be on the "Celebrating Your Book: Festivals and Readings Panel" with Author Shannon Henry Kleiber, helping writers hone their pitches, running the book day events, and judging the Live Lit Event with Author Silvia Acevedo.
Novel-in-Progress Bookcamp and Writing Retreat – May 19 – 25, 2019, Cedar Valley Retreat Center in West Bend, Wisconsin. I'll be on a self-publishing panel with Authors Nicole Pierce and Melissa Haag and presenting my workshop titled "The Formula for Settings Agents, Editors, and Readers Love".
Still shopping? Check this out: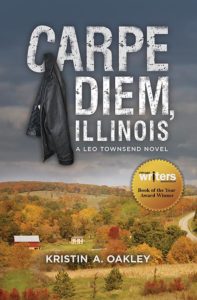 99 cents
now through December 31st!
And don't forget —
are available on Audible and as CDs!
They make great stocking stuffers.
Get your copies of Carpe Diem, Illinois and God on Mayhem Street today through Little Creek Press.
To purchase through Audible click on Carpe Diem, Illinois or God on Mayhem Street.
**And to thank you for reading my newsletters, I'll send you a Blooper Reel for free
— simply contact me.**

Thank you for reading and listening!