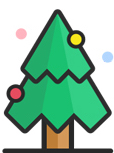 On Christmas Eve in Iceland, people give books as presents and then everyone spends the whole night reading and drinking hot chocolate. The tradition has created Jolabokaflod which translates to "Christmas (or Yule) Book Flood" because of the large number of books sold in the months leading up to Christmas. It's no wonder Iceland's literacy rate is 99%.
I'd like to adopt the Icelandic tradition this year, but our Christmas Eve tradition is to cook and eat our favorite meals (lobster for me) and then spend the night playing cards and board games while listening to Christmas music and drinking hot cocoa (something we have in common with the Icelanders). So instead of Christmas Eve, I think we'll designate December 30th as our Book Exchange and Marathon-Reading Night.
If you'd like to start your own book night tradition or if you're looking for more holiday gift ideas, here's a list of the books I've read in the past year which I highly recommend: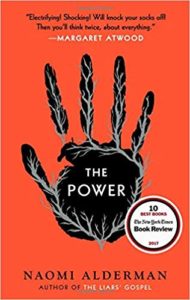 The Power by Naomi Alderman – what would the world look like if women were more powerful than men? Intriguing characters and surprising plot twists with interesting insights about our society.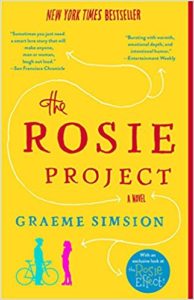 The Rosie Project by Graeme Simsion – a socially inept geneticist is out to find true love and bungles it. I generally don't go for gentle, romantic stories, but this one made me happy.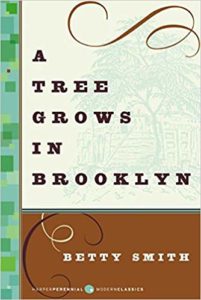 A Tree Grows in Brooklyn by Betty Smith – I finally got around to reading this classic and I'm glad I did. It's a beautifully written story about life in the early 20th century as seen from the eyes of a precocious young girl.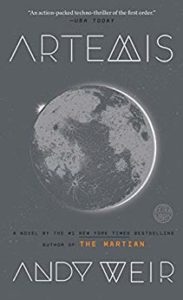 Artemis by Andrew Weir – I've mentioned this book before, but I can't say enough good things about it. I certainly hope Weir writes a sequel (or a series)! It has intrigue and high stakes in a city on the moon. Jazz Bashara is one of the most memorable female protagonists I've read about in a long time. I also recommend the audiobook — Rosario Dawson does an incredible performance.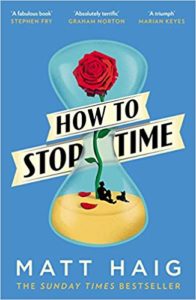 How to Stop Time by Matt Haig – what would life be like if you had a disease that slowed your aging causing you to live for centuries? The book jumps back and forth in time and somehow it works so well.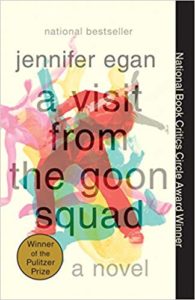 a visit from the goon squad by Jennifer Egan – I just finished this book and now I want to read it all over again. It also plays with time and interesting characters and how it's all connected.
Wool by Hugh Howie – Howie's created a world in which people live in underground silos to protect them from a planet destroyed by nuclear fallout — or at least that's what they're told.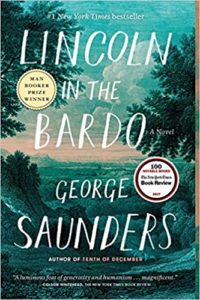 Lincoln in the Bardo by George Saunders – honestly, this is a difficult book to read, but well worth it if you like historical fiction with a supernatural twist. I recommend the audiobook with its cast of over 160 famous people.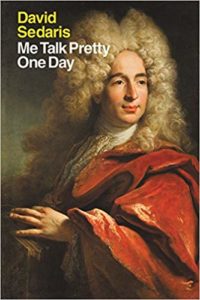 Me Talk Pretty One Day by David Sedaris – short, incredibly humorous tales of life abroad and in America (I laughed out loud at the gym). It's like Bill Bryson on steroids. I highly recommend getting the audio version — David Sedaris reads it himself.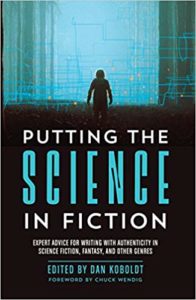 Putting Authenticity in Fiction: Expert Advice for Writing with Authenticity in Science Fiction, Fantasy, and Other Genres edited by Dan Koboldt – a fun read even if you're not a writer. Experts debunk literary myths about dead bodies, genome engineering, space travel, and more.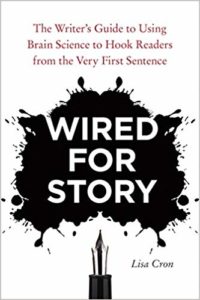 Wired for Story: The Writer's Guide to Using Brain Science to Hook Readers from the Very First Sentence by Lisa Cron – great insights for writers on how to create stories that resonate with readers and why that's important.
The Emotional Craft of Fiction: How to Write the Story Beneath the Surface by Donald Maass – this book includes exercises on how to create stories that produce emotional experiences for readers.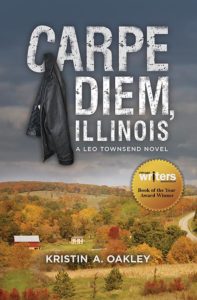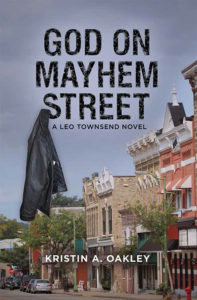 And of course, there is the award-winning Carpe Diem, Illinois and its sequel God on Mayhem Street (only 99 cents on Kindle — this month only!).
What were your favorite books of 2018? Please share and I'll add them to my shopping list!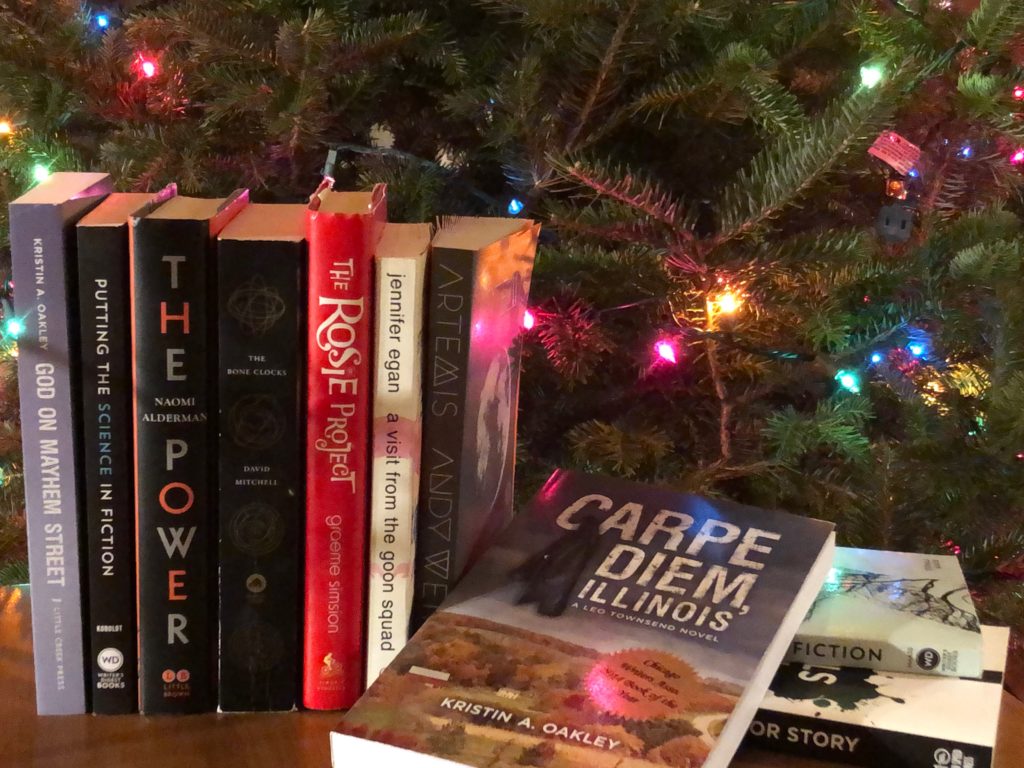 Where you can find me when I've put a book down:

Listen to my interview with Linda Thompson on The Authors Show anytime. We discuss Carpe Diem, Illinois, my writing process and more.

Read more about me in Literary Mary Chats with Kristin Oakley.
Party with me at the Eighth Annual Chicago Writers Association Book of the Year Awards – January 19, 2019, The Book Cellar, Chicago's Lincoln Square. A wonderful night to celebrate amazing authors!
For writers – incredible conferences in 2019 (also great Christmas present ideas for the writer in your life):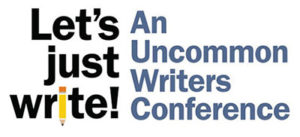 Just Write! An Uncommon Writers Conference 2019 – March 16 – 17, 2019, Warwick Allerton Hotel, Chicago. Great workshops on the craft of writing, plus book signings and a live lit event. I'm looking forward to teaching my cliffhanger workshop and curating the live lit event.

UW-Madison Division of Continuing Studies 30th Annual Writers Institute – April 4 – 7, 2019, Concourse Hotel, Madison, WI. Workshops on everything from craft to marketing to pitching to publishing. I'll be on the "Celebrating Your Book: Festivals and Readings Panel" with Author Shannon Henry Kleiber, helping writers hone their pitches, running the book day events, and judging the Live Lit Event with Author Silvia Acevedo. Registration begins December 4, 2018.
Novel-in-Progress Bookcamp and Writing Retreat – May 19 – 25, 2019, Cedar Valley Retreat Center in West Bend, Wisconsin. I'll be on a self-publishing panel with Authors Nicole Pierce and Melissa Haag and presenting my workshop titled "The Formula for Settings Agents, Editors, and Readers Love".
And don't forget —
are available on Audible and as CDs!
They make great stocking stuffers!