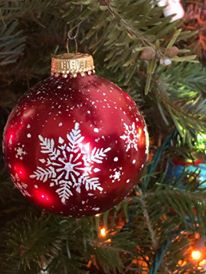 A year ago, I mentioned the Icelandic tradition of giving books on Christmas Eve and spending the whole night reading and drinking hot chocolate. Brilliant! With that in mind, I recommended books I'd enjoyed throughout the year worthy of a Christmas Eve splurge.
In addition to reading, my family loves to play games when we get together for the holidays. So, this year, I'm including some favorite games. Here are my recommendations for your own reading and game playing holiday tradition:
Books: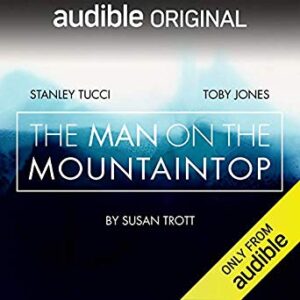 Susan Trott's The Man on the Mountaintop – I recommend the audiobook narrated by Stanley Tucci, Toby Jones, and a cast of incredible actors. The book is a fable about Joe, a holy man who lives atop a mountain and gives advice to the pilgrims who have waited days in line to see him. Joe's favorite phrase (and mine), "If you look on everyone you meet as a holy person, you will be happy." The insights are wonderful without being preachy and the story is engrossing.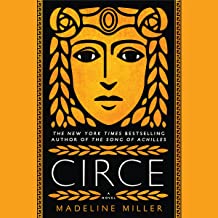 Madeline Miller's Circe – based upon Greek mythology, Circe, the daughter of Helios (the sun god), discovers she's a witch. She is exiled to an island where she meets mythological villains and heroes. The writing is exceptional and Miller does a good job of keeping all those gods and goddesses straight. I wish this book had been around when I studied mythology in college!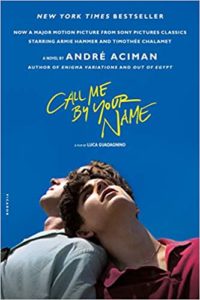 Call Me by Your Name by Andre Aciman is a coming-of-age story set in Italy. Seventeen-year-old Elio falls for a visiting professor eight years his senior. It's beautifully written. Fair warning, it's also very sensual. I recommend the Academy Award-winning movie of the same name which captures the heat between these two men. I actually prefer the movie's ending to that of the book's.
Two books I've mentioned before but can't stop talking about: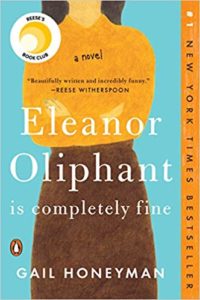 Eleanor Oliphant is Completely Fine by Gail Honeyman – with its quirky protagonist and compelling story, it's one of my all-time favorite books. This quote from the book highlights Eleanor's personality: "A philosophical question: if a tree falls in a forest and no one is around to hear it, does it make a sound? And if a woman who's wholly alone occasionally talks to a pot plant, is she certifiable? I think that it is perfectly normal to talk to oneself occasionally. It's not as though I'm expecting a reply. I'm fully aware that Polly is a houseplant."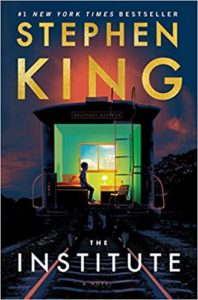 The Institute by Stephen King – not too gory, at least by King's standards, the book's premise seems all too real and its young characters are vivid and memorable. My sister had issues with the ending, and she has a point, but I think it's one of King's best. Not surprisingly, the book will be made into a limited TV series.
Games: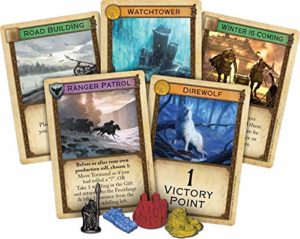 if you've never played Settlers of Catan, start there. The Game of Thrones version is more complicated and includes wildings, the Night's Watch, and even the wall.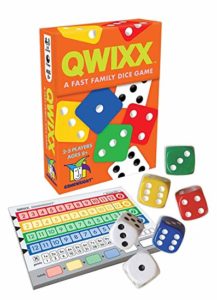 Qwixx – this is a terrific dice game that the whole family can enjoy. The rules are simple and it doesn't take a lot of concentration so players can have lively conversations while playing.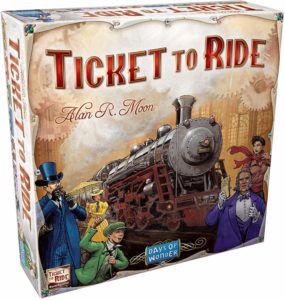 Ticket to Ride – the original version is fun, but we like to play with the Pennsylvania expansion where players build train routes while gathering stock in rail companies. There's an app for this game which is very addicting — I've had to delete it from my phone several times.
The Climbers – This is another beautifully made game with multi-colored wooden blocks, mountain climbers, and tools. Players compete to climb to the highest level by moving their pieces and shifting the blocks. We build the game on a wooden Lazy Susan for easy access.
There you have it, some incredible books and games to enjoy during the holidays. Share your favorites!
Oops, time to go . . . it's my turn to roll the dice.
Writing Conferences in 2020:
Writers' conferences make great holiday gifts for the writer in your life! 
March 21-22, 2020 – Let's Just Write: An Uncommon Writer's Conference. At the beautiful Warwick Allerton Hotel in downtown Chicago. I'm giving a workshop on the benefits of critiquing and hosting the live lit event. Join me, Jacquelyn Mitchard, Ann Garvin, Tim Storm, Elizabeth Berg, and many others for an incredible weekend. Registration now open!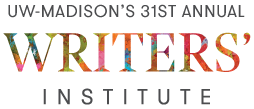 March 26-29, 2020 – UW-Madison's Writers' Institute – my favorite weekend of the year – I'm running the bookstore and helping writers practice their agent pitches. Registration now open!