Last Saturday was a tough day for me. In Print, a professional writers' organization in the Rockford area, an organization I'd helped create and presided over as president for many years, met for the last time.
In September of 2010, Mary Lamphere, Kathleen Tresemer, Pat Noel, and Carol Ahrens joined me in my kitchen to discuss forming a writers' group. We were passionate about becoming professional writers and knew that support was essential.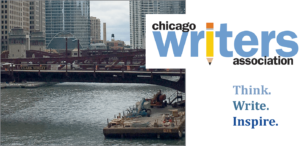 We looked to the Chicago Writers Association to guide us and became one of their affiliates. We drafted bylaws, planned a year of monthly workshops and keynote speakers, and debated what to call the new organization. After a few false tries, we christened it "In Print".
And then in March of 2011, we held the In Print kick-off party. We had no idea how many people would come but hoped at least a few would show up. If no one came, we'd still meet monthly and invite speakers who could teach us about craft and guide our careers. We were doing this for ourselves and anyone else who wanted to come along for the ride.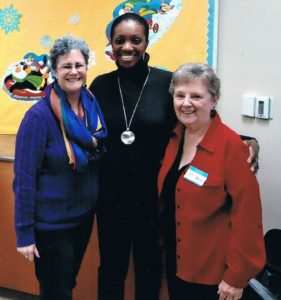 Forty-five people attended that first meeting and we knew we were on to something! Over the years, In Print hosted keynote speakers such as Laurie Scheer, Director of UW-Madison's Division of Continuing Studies Writers' Institute; Kimberla Lawson, New York Times best-selling novelist; Matt Forbeck, New York Times bestselling author and award-winning game designer; and Eric Charles May, associate professor at Columbia College, novelist, short story writer, and essayist.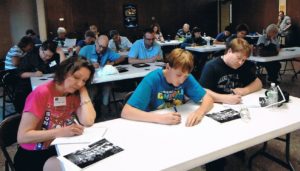 We offered workshops on characterization, plotting, critiquing, getting the most out of conferences, and building websites. We took field trips to places like Printers' Row Lit Fest in Chicago and the Winnebago County Jail and toured a cemetery with a psychic. We held author fairs at Barnes & Noble and the Mendelssohn Club.
Numerous writing retreats at Camp Winnebago, Lake Summerset, and a Victorian mansion in DeKalb lead to inspiration, creativity, and achieving our writing goals.
The In Print Prompt Club, In Print Radio, Writers as Readers Book Club, and many critique groups were formed.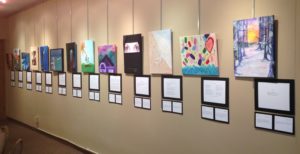 Mary Lamphere created Word of Art where writers submitted stories or poems of 200 words or less and artists selected the pieces that inspired them to create art. We celebrated their collaboration at a reception that over 180 people attended and published their words and art in beautiful coffee table books.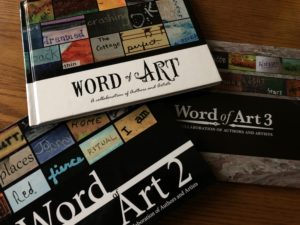 We did this not once, but three times!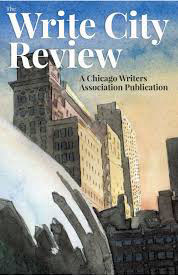 Because of In Print, I learned that I love to teach almost as much as I love to write. I became an adjunct writing instructor at UW-Madison and teach at conferences in Wisconsin and Illinois throughout the year. As president of In Print, I joined the Chicago Writers Association Board and I am the managing editor of their online magazine The Write City Magazine and their journal The Write City Review both of which include the writings of In Print members.
And I wrote and published Carpe Diem, Illinois and God on Mayhem Street. I'm not the only one who became a published author. Of the five founding members, three have published novels and have won numerous literary awards.
Other In Print members have published children's books, romance novels, historical fiction, science fiction, cookbooks, short stories, poems, articles, and essays and have been published by countless anthologies, magazines, and newspapers.
On Saturday, the current In Print board mentioned that there are 20 active members and 3 more people who had recently signed up. I'm saddened that the board doesn't see the potential in this, particularly since In Print started with only 5 members and built that to over 70 active members in a few short years.
But running In Print takes a lot of time and dedication. I understand this better than anyone. As In Print president, I put in 40 volunteers hours each week, especially in the beginning as we were finding our way. That's a hell of a lot of work for no monetary pay.
But the knowledge and skills I gained and the connections I made with writers were priceless.
I'm sad to see In Print end but I'm so very proud of what we accomplished.
Where you can learn more about me:
Listen to my interview with Author Rex Owens on his My World and Welcome to It radio program on Sun Prairie's 103.5 The Sun as we talk all things writing. The Sun is an amazing radio station. If you're a citizen of Sun Prairie, you can host your own talk show on whatever strikes your fancy — free of cost!
Where you can find me when I'm not editing my novel:
R.R. Campbell's Book Launch Party – February 22nd, 6:00 – 8:00 p.m., Goodman Center, 149 Waubesa Street, Madison.
Author Event – February 23rd, 11:00 a.m., the Brigham Memorial Library, 131 Plain Street
Sharon, WI. I'm joining Author Sandy Colbert to discuss our novels and sign books.
Just Write! An Uncommon Writers Conference 2019 – March 16 – 17, 2019, Warwick Allerton Hotel, Chicago. Great workshops on the craft of writing, plus book signings and a live lit event. I'm looking forward to teaching my cliffhanger workshop and curating the live lit event.
UW-Madison Division of Continuing Studies 30th Annual Writers Institute – April 4 – 7, 2019 Concourse Hotel, Madison, WI. Workshops on everything from craft to marketing to pitching to publishing. I'll be on the "Celebrating Your Book: Festivals and Readings Panel" with Author Shannon Henry Kleiber, helping writers hone their pitches, running the book day events, and judging the Live Lit Event with Author Silvia Acevedo.
Novel-in-Progress Bookcamp and Writing Retreat – May 19 – 25, 2019, Cedar Valley Retreat Center in West Bend, Wisconsin. I'll be on a self-publishing panel with Authors Nicole Pierce and Melissa Haag and presenting my workshop titled "The Formula for Settings Agents, Editors, and Readers Love".